Traveling to Rainbow Mountain is a full days journey.  We started with meeting with the tour company at 5 am from Cusco with a 2 hour bus ride to a local restaurant for breakfast.  We then traveled an additional hour to the access point. The hike is a 2 hour high altitude hike to the vantage point.  Buy the ticket and tackle this adventure.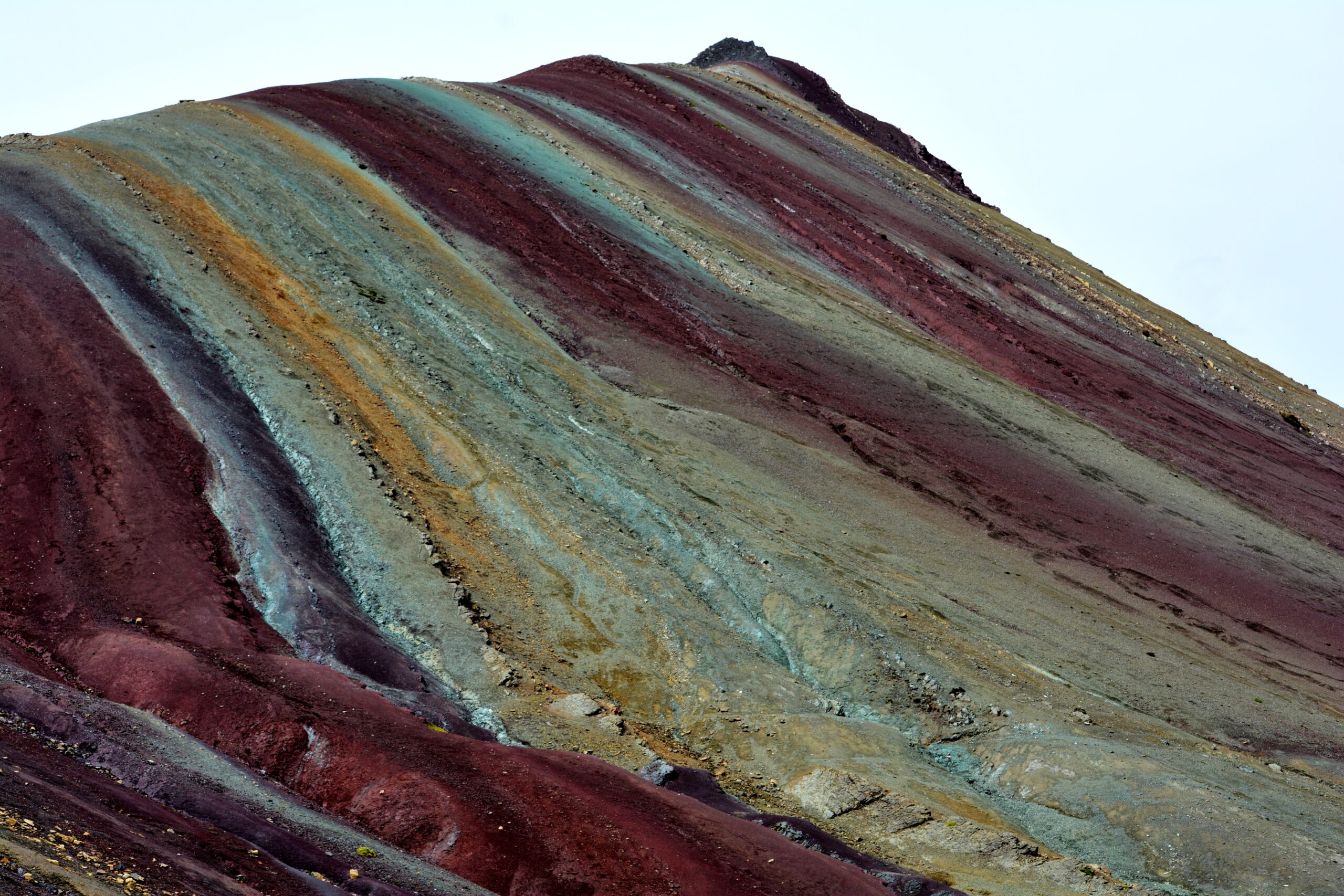 The breathtaking geological structure known as Rainbow Mountain, sometimes referred to as Vinicunca or Montaa de Siete Colores (Mountain of Seven Colors), is situated in the Andes of Peru, close to the city of Cusco. The peak rises to a height of around 5,200 meters (17,060 feet) and is a component of the Vilcanota mountain range.  Our tour guide was Grios.  He was an encouraging soul full of excitement and on a quest for a peaceful life.   He made the trip memorable.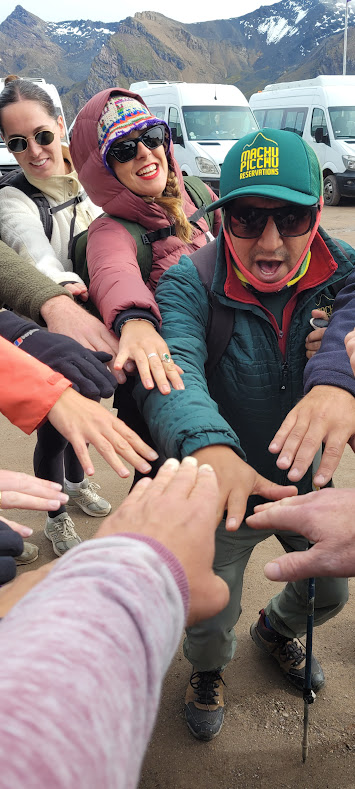 The name "Rainbow Mountain" refers to the colorful slopes of the mountain, which are a result of the presence of various minerals and sediments in the soil, including sulfur, copper sulfate, and iron oxide. A striking visual display is produced by the colors, which vary from deep reds and oranges to vibrant yellows and greens.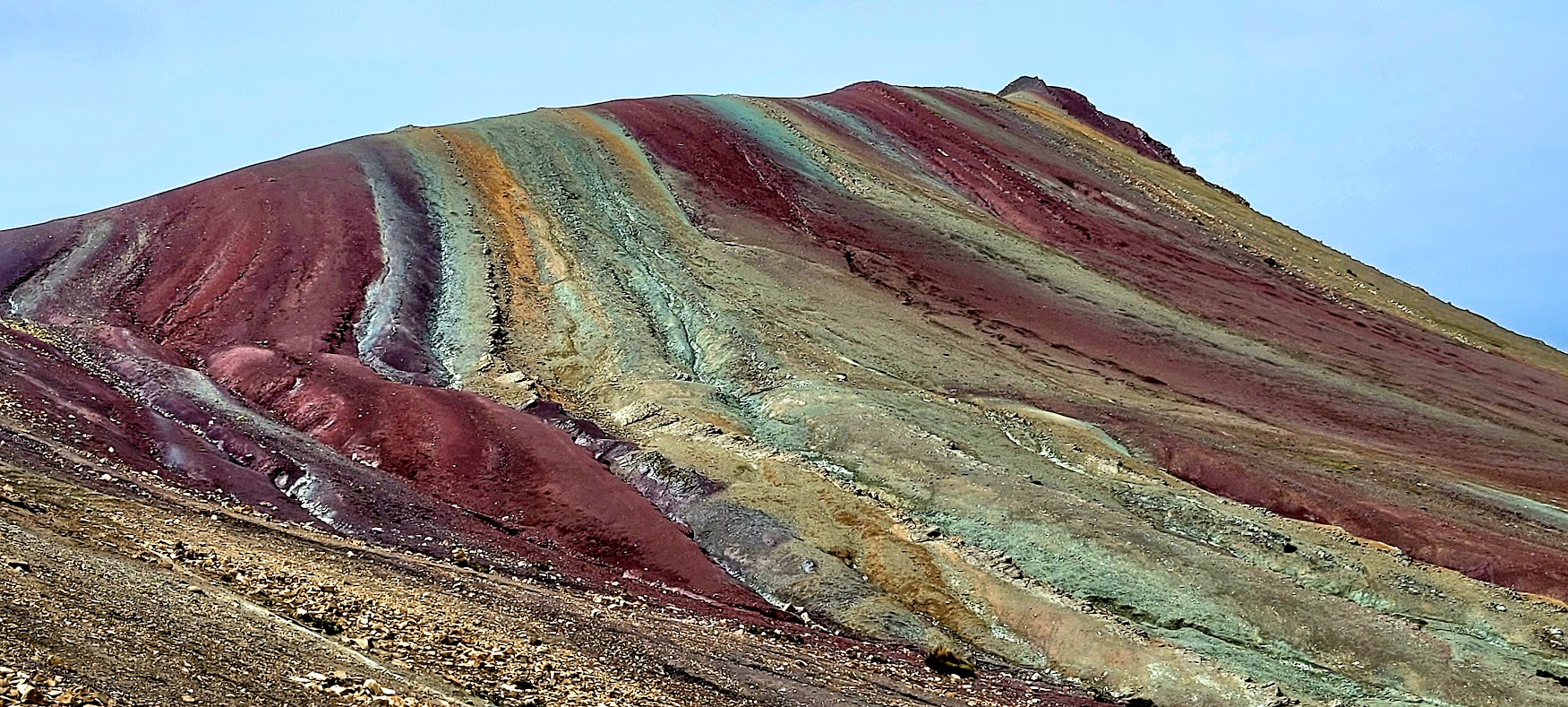 Before being featured in a National Geographic story in 2015, the mountain was comparatively unknown to the globe.  The snow melted displaying the array of colors.
The minerals that give Rainbow Mountain its distinctive colors are mainly iron oxide (red), copper sulfate (turquoise), and sulfur (yellow). Other minerals that contribute to the mountain's coloration include calcium carbonate (white) and manganese oxide (purple). The combination and concentration of these minerals in the soil create the unique striped pattern and vibrant hues that make Rainbow Mountain so visually striking.