Cheers to green beer and whiskey.  We had an evening full of shenanigans and laughter. We had served 2 briskets, cabbage, carrots, Irish cheese charcuterie board, shamrock salad, soda bread, reuben bites and my spin on bangers and mash.  I cut bangers into thirds and then cooked small potatoes smashed them and baked them again with seasoning.  Then connected them with a toothpick.  I cannot believe I forgot to take photos of the food spread. Party foul. lol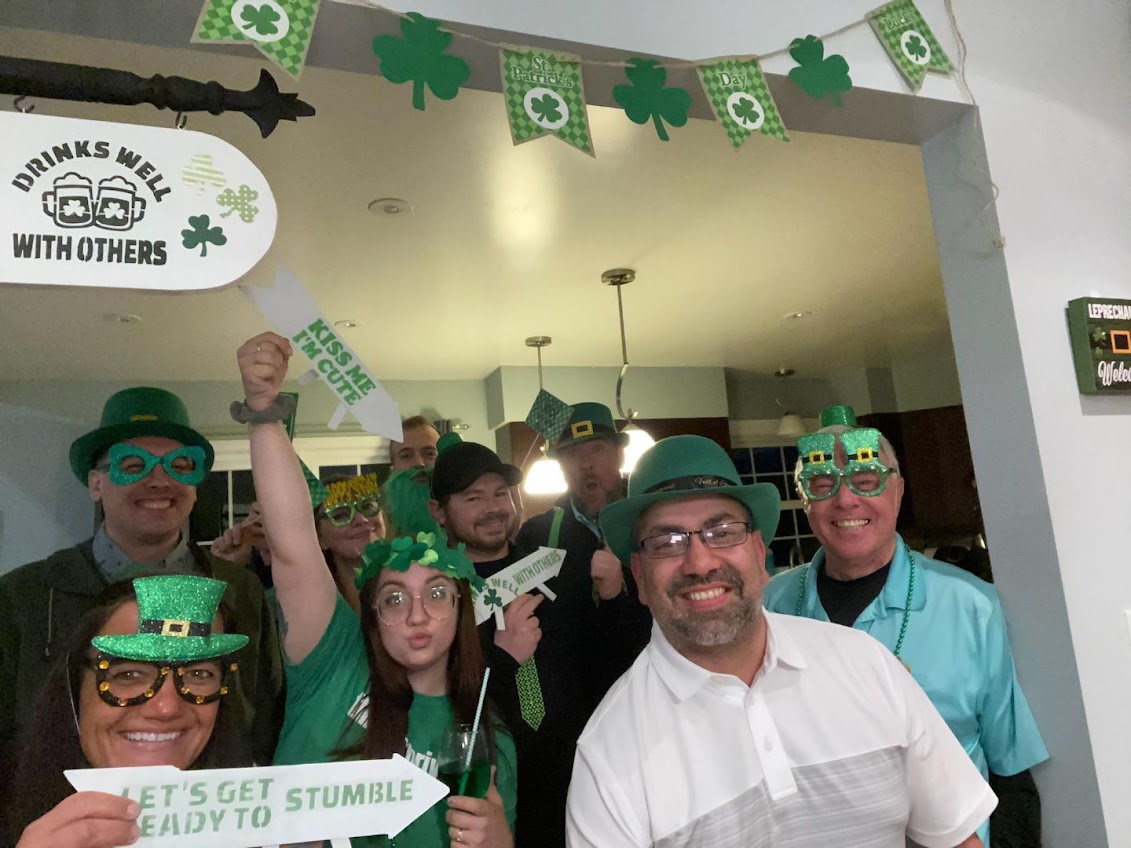 I made signs and had plenty of green items to do photo shoots with.  We even had leprechaun bait party favors on the table.  Salute to friends that have become family.
We drink to your coffin. May it be built from the wood of a 100 year old tree that I shall plant tomorrow.  Special thanks to Shawn, Mike the Author, Rachel and Keith, Aaron, Adam and Shelby and of course my favorite partner in crime Richardo.