Billy Goats Trail consists of 3 trails that are not connected.  You can get to them via the C&O canal.  I read that section B is closed. If  you are looking for a fun short energetic go to section A. The best way to access the trail off the C&O Canal is to park at the lot across from Anglers Inn (10801 Macarthur Blvd, Potomac, MD 20854.)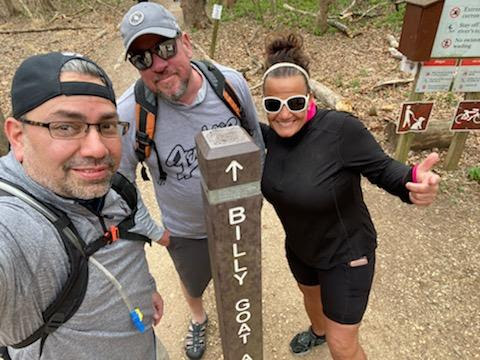 This 1.7 mile gem is across from Bear Island. The trail is labeled as difficult/strenuous rating however I would consider it moderate. The trail is now 1 way which helps with congestion.  The majority of the hike is flat and an easy walk level.  For me the major concern would be if  it is raining the scramble part over wet rocks could be an issue. We went with our bestie Shawn.  Making memories.
Shawn doing Shawn things.