The Presidents Heads in Richmond, also known as the "Presidents Park" or "Presidents Heads Park," was an outdoor art installation located in Richmond, Virginia, United States. It featured 43 giant concrete busts of former U.S. presidents, from George Washington to George W. Bush. Each bust was about 18-20 feet tall and weighed several tons. The project was the brainchild of Howard Hankins, a local businessman and artist. He acquired the discarded heads of the former Presidents Park, a similar attraction in Williamsburg, Virginia, which had closed down due to financial difficulties in 2010. Hankins wanted to give these massive sculptures a new home and preserve them as a piece of history.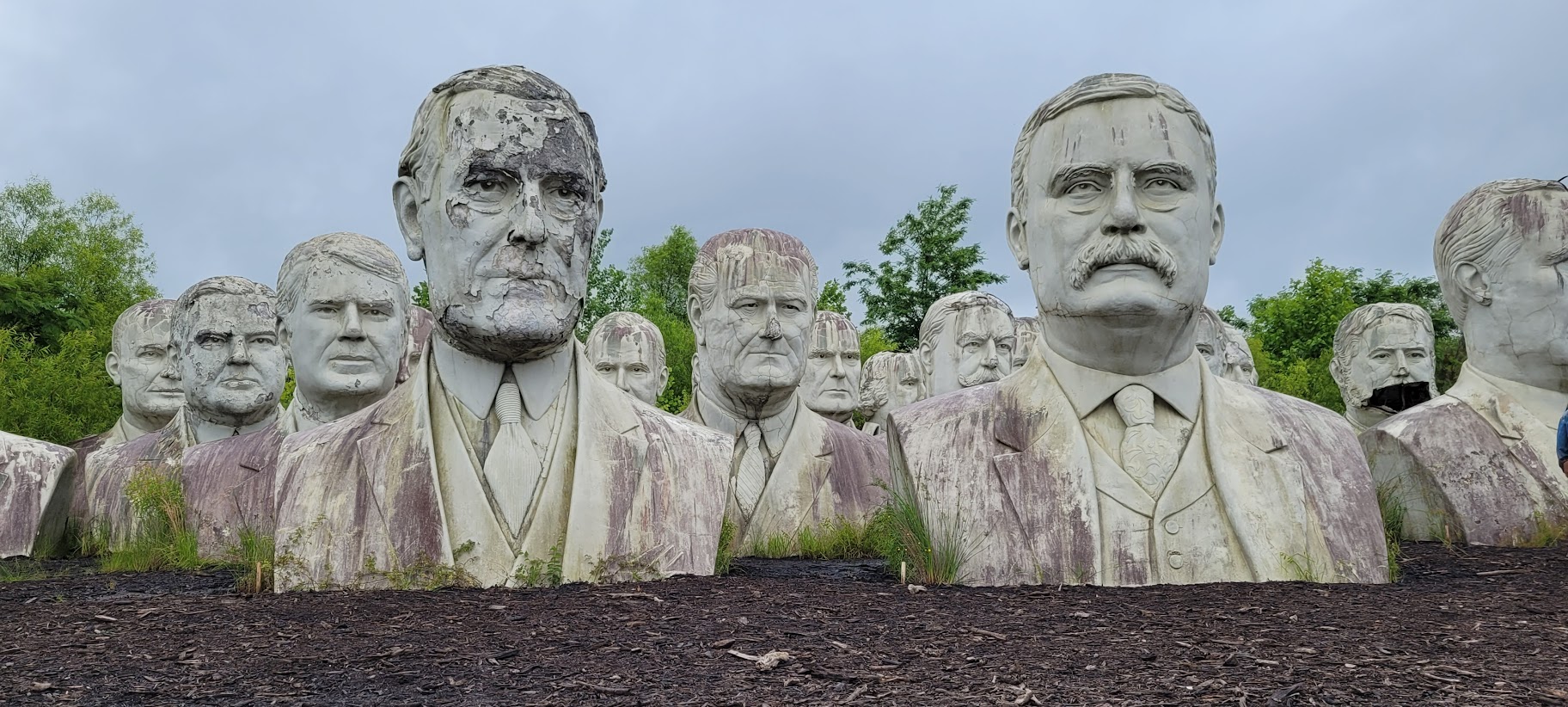 In 2012, Hankins transported the heads to his property in Richmond and arranged them in a field. Visitors could drive by or walk among the towering sculptures and marvel at the larger-than-life representations of the presidents. The installation attracted both locals and tourists, intrigued by the unique sight. However, due to zoning issues and financial constraints, Hankins was unable to establish a permanent home or maintain the attraction as a public space. The heads remained on display for a few years but were eventually dismantled and scattered across the property in 2016. Since then, the Presidents Heads in Richmond have not been open to the public. The heads themselves were concrete structures molded from fiberglass casts. They were meticulously sculpted to capture the distinctive features and expressions of each president. Some heads were more detailed than others, reflecting the skill and time invested in their creation.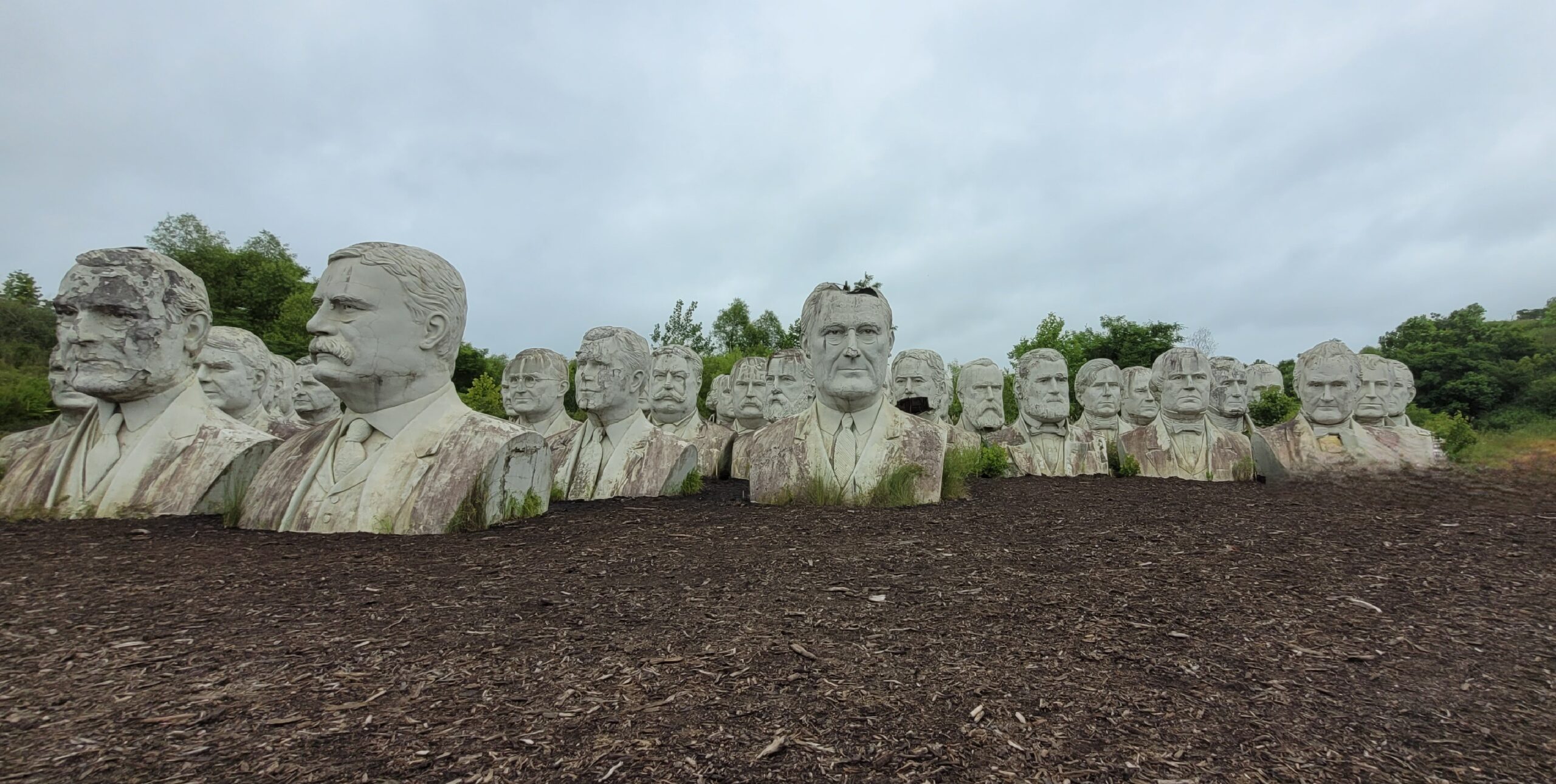 There are a few times during a year the private residence is open to the public.  We jumped at the chance to see this unusual and obscure piece of history.   A few musts bring boots.  The area between rows 2 and 3 are narrow and muddy.  My ankle boots were filled with muddy water.  Wear boots that are 12 inches or higher.  We brought a change of shoes and you will need it.  At the end of the tour they hosts Presidents trivia. It is worth a listen to learn more unique facts about our Presidents.
Address  1430100040, Williamsburg, VA 23188