What better way to spend a rainy day than to take a brewery road trip headed south on i95.  Our first stop was Triple Crossing. Triple Crossing Brewery is a popular craft brewery located in Richmond, Virginia. We went to the 1101 Winterfield Crossing, Midlothian,  location. Known for its innovative and high-quality beers, Triple Crossing has gained a strong reputation among beer enthusiasts in the region. Here's some more information about the brewery, it was founded in 2014 by Jeremy Wirtes and Adam Worcester.  They shared a passion for brewing and a vision of creating exceptional beers. The name "Triple Crossing" pays homage to Richmond's historical significance as the only place in the United States where three railroads crossed at the same spot. The founders' dedication to quality and creativity quickly garnered attention, and Triple Crossing gained a loyal following. Within a few years, the brewery expanded its production capacity and opened additional taproom locations, solidifying its presence in the local craft beer scene.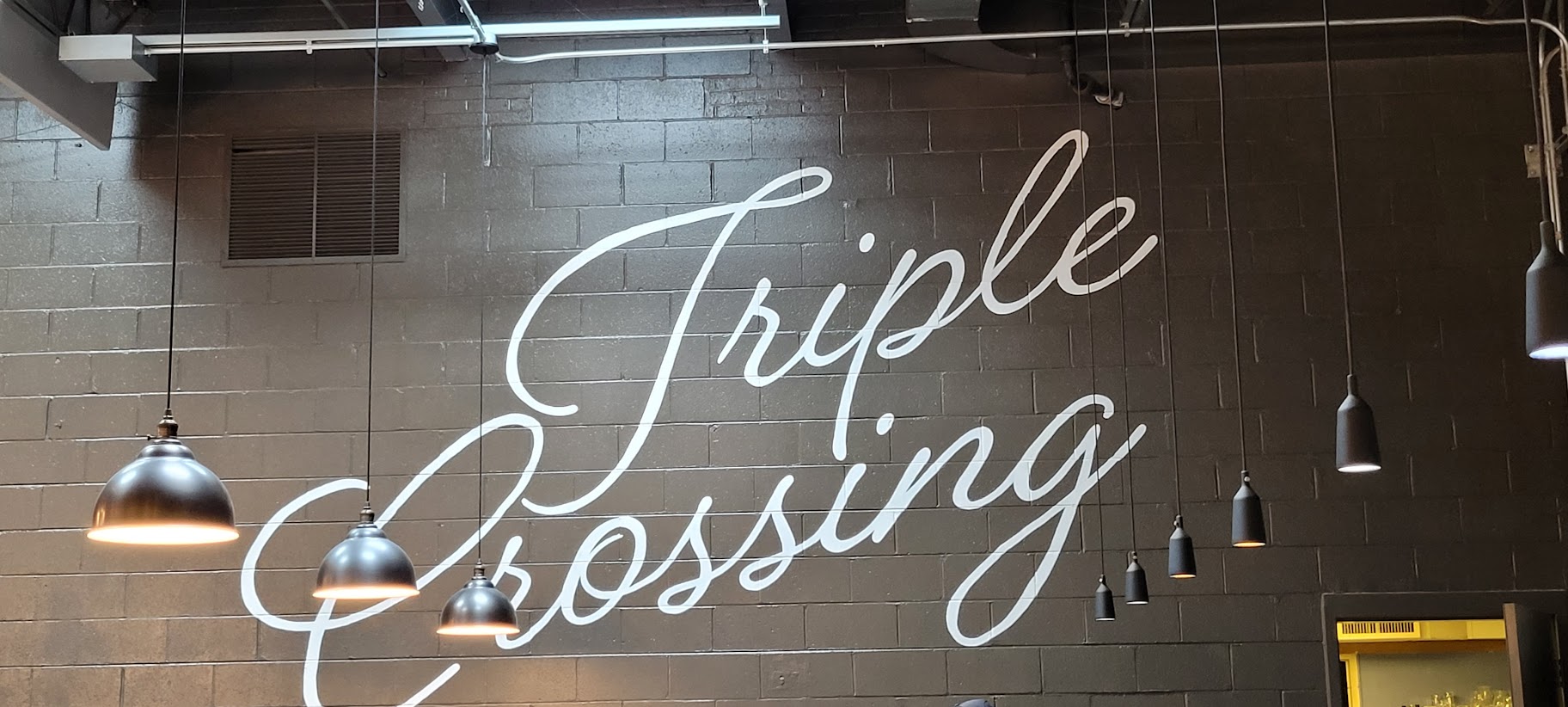 Beers: Triple Crossing Brewery is renowned for its wide range of meticulously crafted beers, which often showcase bold flavors, hop-forward profiles, and innovative brewing techniques. The brewery emphasizes freshness and uses quality ingredients to create memorable brews. Some of their popular beer styles include:
IPAs (India Pale Ales): Triple Crossing offers a variety of IPAs, ranging from classic West Coast styles to hazy New England-style IPAs. These beers are often hoppy, aromatic, and showcase different hop varieties.
Double IPAs: Known for their high hop content and increased alcohol content, Double IPAs at Triple Crossing are robust, intense, and packed with flavors.
Sour Ales: The brewery also produces a selection of sour ales, which are known for their tart and acidic taste. These beers often incorporate fruit or other flavor additions.
Stouts and Porters: Triple Crossing crafts rich, dark beers like stouts and porters, known for their roasted malt flavors and sometimes infused with ingredients such as coffee or chocolate.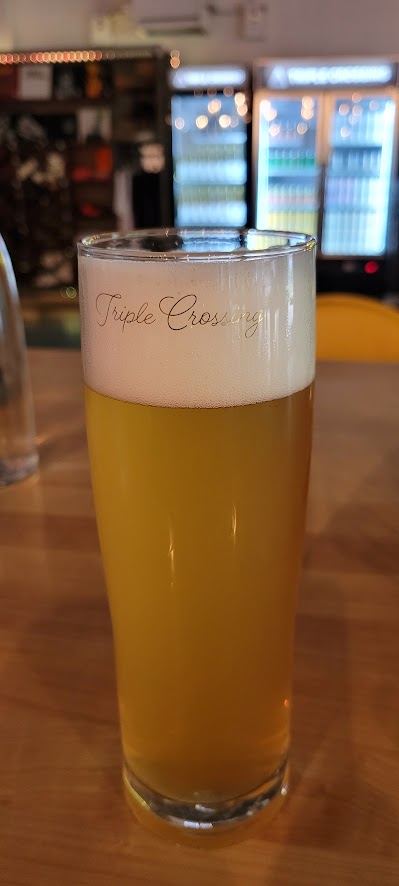 Our next stop was Hardywood located at 820 Sanctuary Trail Dr, Richmond, VA 23238.  Founded by Eric McKay and Patrick Murtaugh, childhood friends who shared a passion for brewing high-quality beer. Let's delve into the history of Hardywood Brewery and explore their notable beers: They went into business together in 2011 brewing beer in their apartment and have grown into this gorgeous location today. Named after Hardywood Park, a neighborhood in Richmond, the brewery set out to create innovative and flavorful beers while embracing sustainability and community engagement.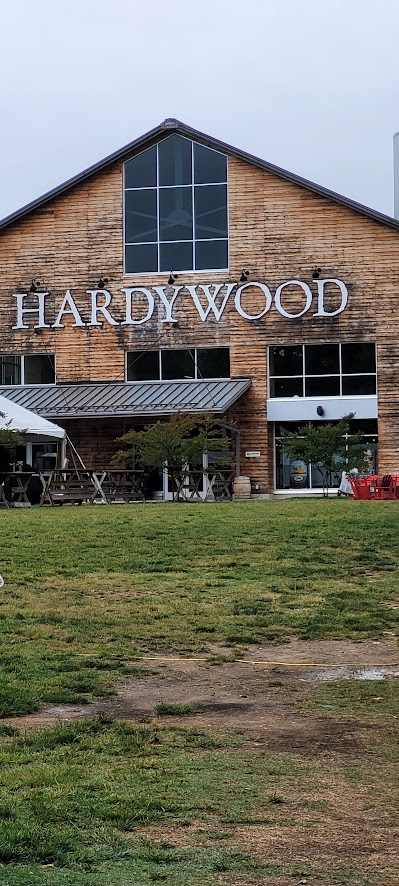 Beers: Hardywood Brewery is known for its diverse lineup of beers, which cover a wide range of styles and flavors. Here are some notable beers from their portfolio:
Hardywood Singel: A Belgian-style blonde ale, Singel is one of Hardywood's flagship beers. It is a light, refreshing, and approachable beer with fruity and spicy yeast characteristics.
Hardywood Pils: This classic German-style pilsner showcases a clean and crisp profile with a touch of noble hops. It is a lager with a balanced maltiness and a refreshing finish.
Hardywood Raspberry Stout: A rich and decadent stout, this beer combines the flavors of dark roasted malt with the tartness of fresh raspberries. It offers a delightful balance between sweetness and acidity.
Hardywood VIPA: An American-style IPA, VIPA is a hop-forward beer with a citrusy and piney aroma. It features a strong malt backbone to support the hop bitterness, resulting in a well-rounded and flavorful IPA.
Hardywood Gingerbread Stout: A seasonal favorite, Gingerbread Stout is a strong, full-bodied stout brewed with ginger, cinnamon, vanilla beans, and a hint of honey. It embodies the flavors of the holiday season and has gained a cult following.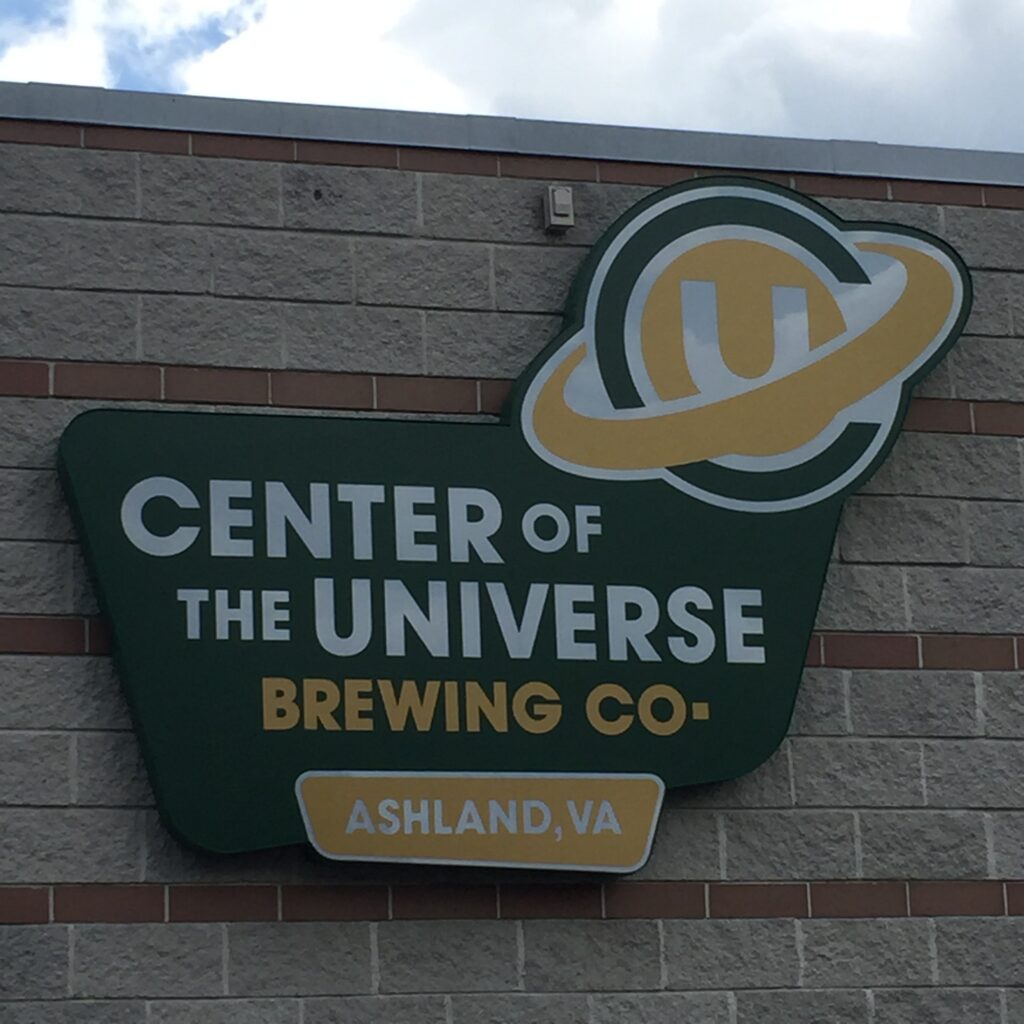 The next local brewery on our list was Center of the Universe at 11293 Air Park Road, Ashland. Center of the Universe (COTU) Brewing Company was founded in 2011 by brothers Chris and Phil Ray. Inspired by their passion for homebrewing, they embarked on a journey to create a brewery that would offer high-quality, innovative beers. The name "Center of the Universe" reflects their ambition to create a gathering place for beer lovers.
Some of the fan fare favorites on tap are:
Ray Ray's Pale Ale: Named after one of the founders, Ray Ray's Pale Ale is a refreshing and balanced American-style pale ale. It features a combination of hops that provide floral and citrusy notes, making it a popular choice among beer enthusiasts.
Pocahoptas IPA: This West Coast-style IPA showcases a bold hop character with a balanced malt backbone. Pocahoptas IPA offers a blend of citrus and pine flavors, resulting in a hop-forward and flavorful beer.
El Duderino White Russian Stout: A unique take on a classic cocktail, El Duderino White Russian Stout is a rich and decadent beer brewed with coffee, vanilla, and cocoa nibs. It combines the flavors of a traditional White Russian cocktail with the characteristics of a stout.
Chin Music Amber Lager: Chin Music is a smooth and malty amber lager that offers a clean and crisp finish. It is known for its balanced flavors and drinkability.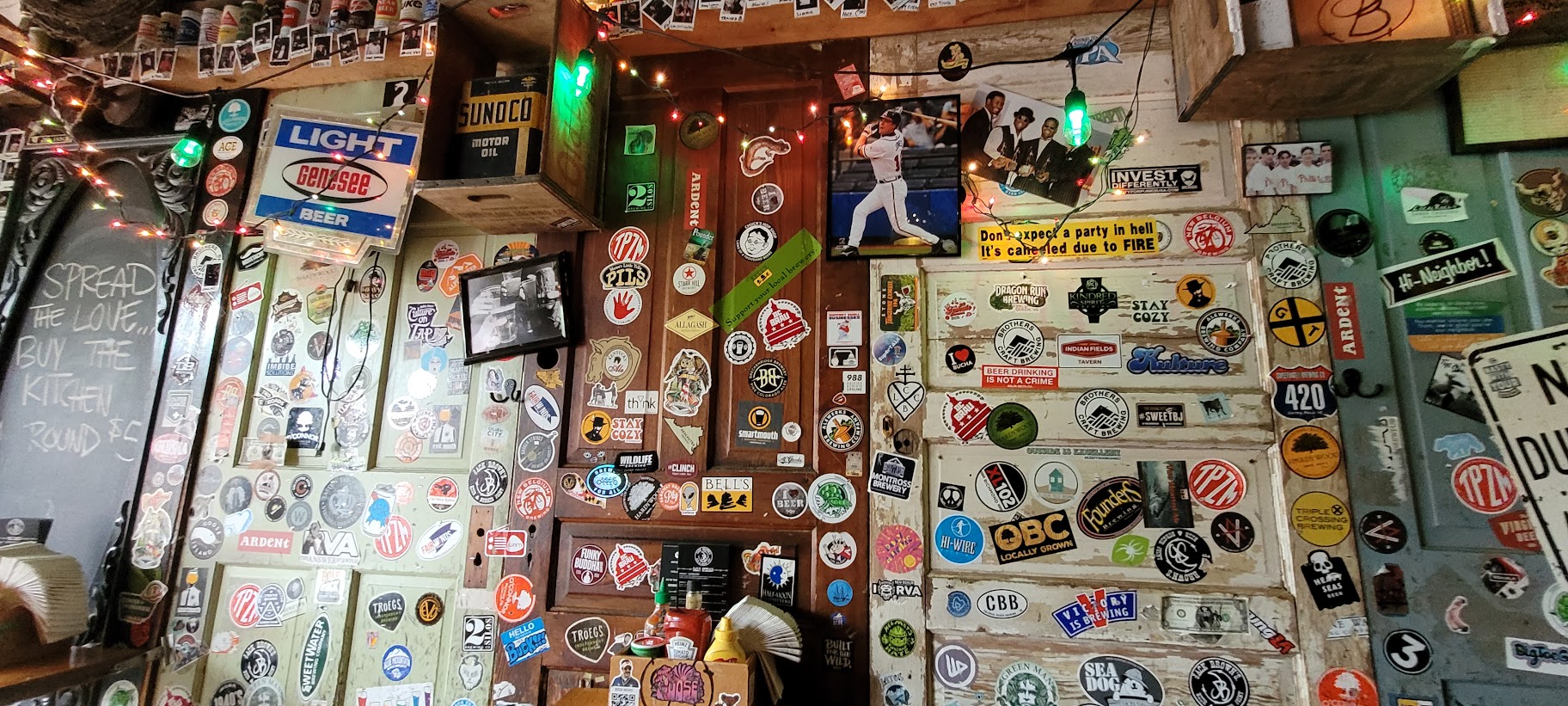 We had to stop for a snack at Jack Brown's Beer and Burger at 5810 Grove Avenue, Richmond.  This chain was founded in Harrisonburg, Virginia, in 2009 by Mike Sabin and Aaron Ludwig. The restaurant quickly gained popularity and expanded to multiple locations, including Richmond. Jack Brown's is renowned for its creative and delicious burgers. They pride themselves on using 100% Wagyu beef, which is known for its exceptional flavor and tenderness. The menu features a variety of specialty burgers, including:
The Greg Brady: A burger topped with house-made macaroni and cheese and Martin's BBQ potato chips.
The Elvis: A burger topped with creamy peanut butter, mayo, and bacon.
The Cowboy Ranch: A burger topped with BBQ sauce, cheddar cheese, and homemade ranch dressing.
These are just a few examples of the unique and mouthwatering burgers you can find at Jack Brown's. They also offer vegetarian and vegan options, such as the Shroom Burger made with a Portobello mushroom.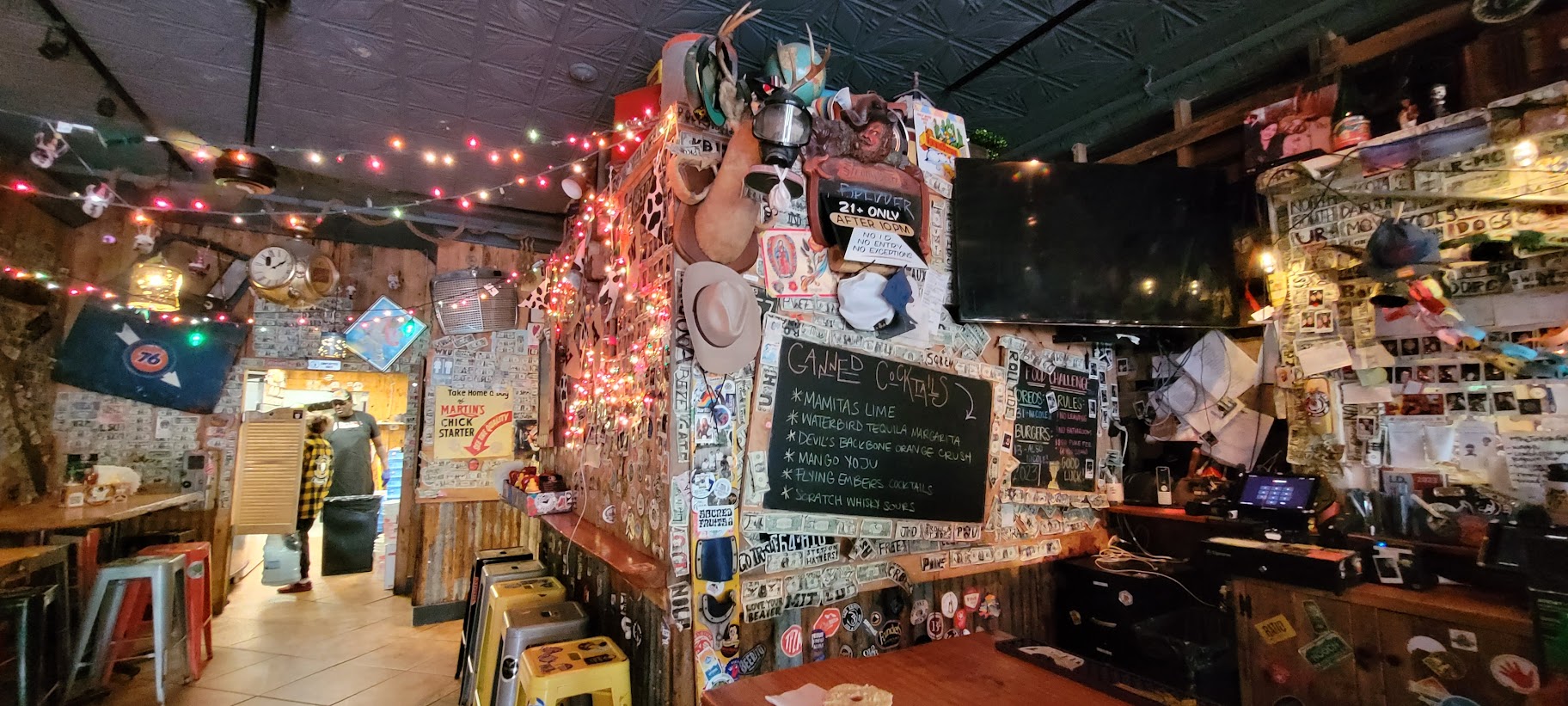 Craft Beer: In addition to their exceptional burgers, Jack Brown's boasts an extensive craft beer selection. They typically have dozens of craft beers on tap, showcasing a variety of styles and flavors from both local and national breweries. The beer menu is constantly rotating, allowing guests to explore new and exciting brews with each visit.
Awards and Recognition: Jack Brown's Beer and Burger Joint has received numerous accolades for its outstanding food and beer offerings. A few of their honorable mentions are:
Best Burger in Virginia by Thrillist and USA Today.
Top 50 Best Burger Joints in America by Business Insider.
Top 100 Best Bars in America by Draft Magazine.
Numerous "Best Of" awards in local publications.
That was our brew and burger day of adventure down to Richmond and back.