I was making a late night airport run so I decided to spend the day on a scavenger fun hunt.  I wanted some photos representing the history of area.  I then went to the State Capitol which is closed for tours on the weekends.  The Wesley Bolin Memorial Park is a sobering reminder of those who gave all for our freedom.
A short drive towards downtown will land you at Smurthwaite House. The park has stellar photo opportunities.  I took photos of the pioneer cemetery which I have a creative sign idea to make for Halloween.   If you want a tour email pioneercem@yahoo.com.
I returned to my car driving towards downtown and stumbled upon the Police Museum.  I took a selfie of me in a retired patrol car and got a chance to sit on a motorcycle. This would be great for kids big and small. Take time to learn about the Ernesto Miranda.  I did not know Ernesto was tried twice after the first conviction was overturned.
The small museum is worth the time.  For lunch I grazed at Alice Cooperstown. I had No More Mister Nice Guy and Desperado playing over in my head. I was not brave enough to try  The Big Unit hotdog but several patrons did while I was dining.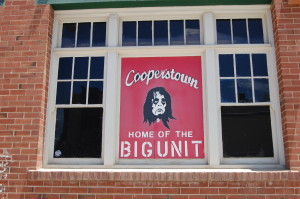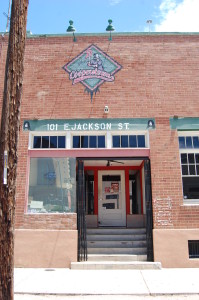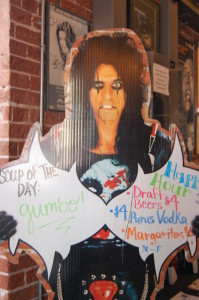 I returned to my 12 hour adventure and stopped at the Park and Swap.  I didn't purchase anything but managed to walk around entertained for an hour.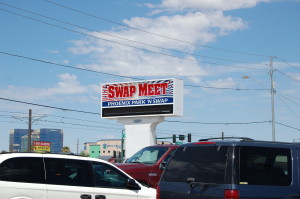 A visit is not complete without a stop at Tempe Beach Park.  The splash park is luring for children and parents during the summer heat. I did not rent a boat but it's officially on my fall bucket list.
Continuing on my journey I went to Mesa.  The Idea Museum is the perfect activity for small children offering a creative outlet.  Who doesn't want to color, create and be inspired by science.
I did spend a chunk of my afternoon at the AZ Natural History in Mesa which is walking distance from the Idea Museum. I even panned for gold and found a couple of specks of pure fools gold.  The moving dinosaurs are lifelike and the jail in the basement was a fun bonus.
I found an old camera treasure at the Antique Mall on Main street.   I could have spent hours shopping. I will add this to my return list.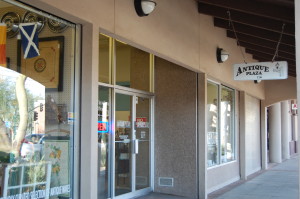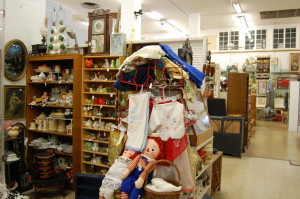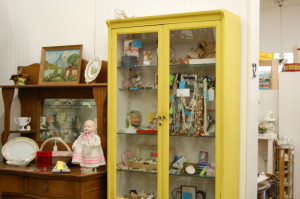 I finished my trip relaxing at Desert Eagle Brewery.  I did a sample flight of their crafts. My favorite was the dunkel weizen.  The staff is friendly and engaging.  I always enjoy seeing businesses passionate about their creations.  I finished the day with a walk on Main Street taking pictures of the statues before my 12 mini vacation came to an end.  See you next weekend.
12 hours fun list completed
Indian tribal buildings
State Capitol
Wesley Bolin Memorial Plaza
Smurthwaite House
Phoenix Police Museum
Alice Cooperstown
Swap Meet
Tempe Beach Park
Idea Museum
AZ Natural History Museum Mesa
Antique Plaza
Desert Eagle Brewery
Mesa Main Street