Our 28th President Woodrow Wilson's home is located in the heart of embassy row at 2340 S Street NW just off Washington, D.C.  He purchased the 10,000 square foot home for $150,000 and spent his final days passing in the upstairs bedroom.
Here are some of my favorite fun facts about Thomas Woodrow Wilson:
He earned a Ph.D in political science from John Hopkins University.
He had the first live national radio broadcast in November 1923.  It was so popular and left people wanting for more that 20,000 people showed up at this door step wanting more conversation.
He won a Peace Prize for spearheading the design of the League of Nations.
His 14 point program for world peace which was the basis for the negations to end World War I.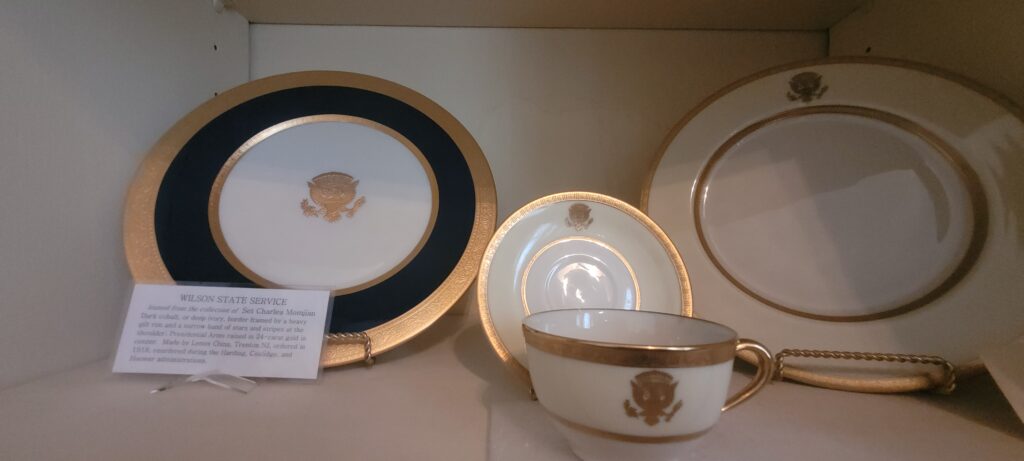 He was the first President to visit Europe while still in office.
He was allowed to keep international gifts which are on display at his residence.
He established the Federal Reserve to create the modern income tax system.
Underwood-Simmons Act, created a new federal income tax that would reduce the tariff on imports.
He kept a flock of sheep on the White House lawn.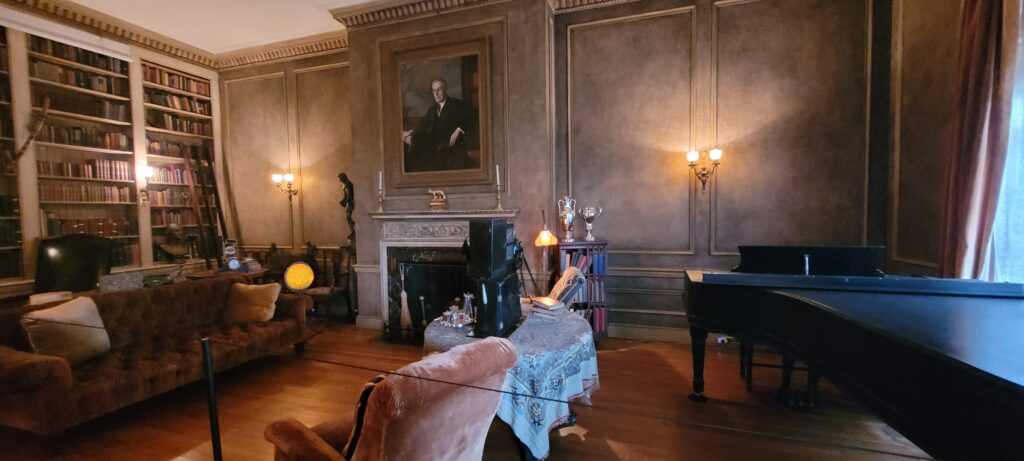 He passed the child labor law limiting the work to 8 hours per day.
During his 1918 speech before Congress he endorsed women's right to vote.
Every President since Herbert Hoover have a Presidential Library run NARA (National Archives and Records Administration) NARA by the 1955, Congress passed the Presidential Libraries Act so his library in Staunton is an unofficial museum by NARA standards.
Created the Federal Farms Loans Act offering loans to farmers.
Held the first Presidential press conference.
He married his first cousin Helen Bones Wilson and had 3 daughters.  This is legal in 20 states and the district. source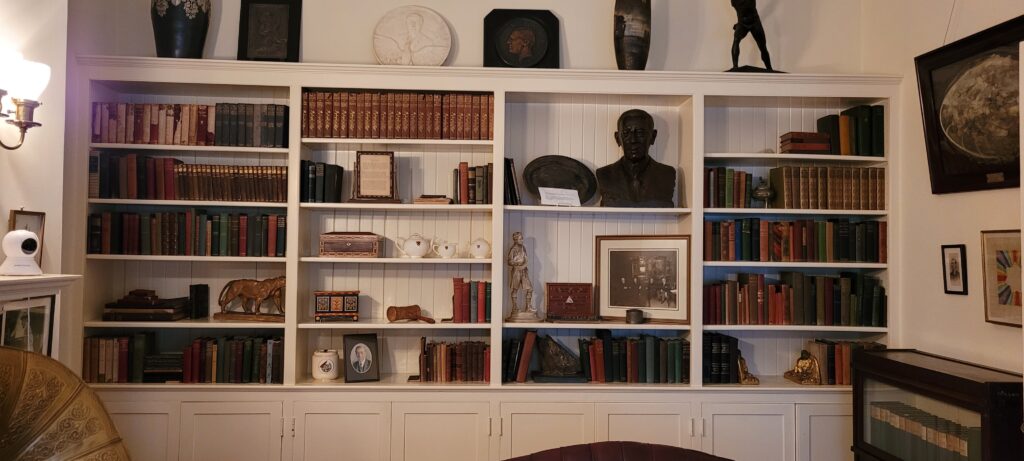 You can tour the home daily 9-5 except for Sunday as they are closed.  There was plenty of street 2 hour parking.  Reserve your time slot in advance for the tour as they are small and fill up quickly.
Woodrow Wilson born  (December 28, 1856 – February 3, 1924)
Birthplace location: 24 North Coalter St. in Staunton, VA.