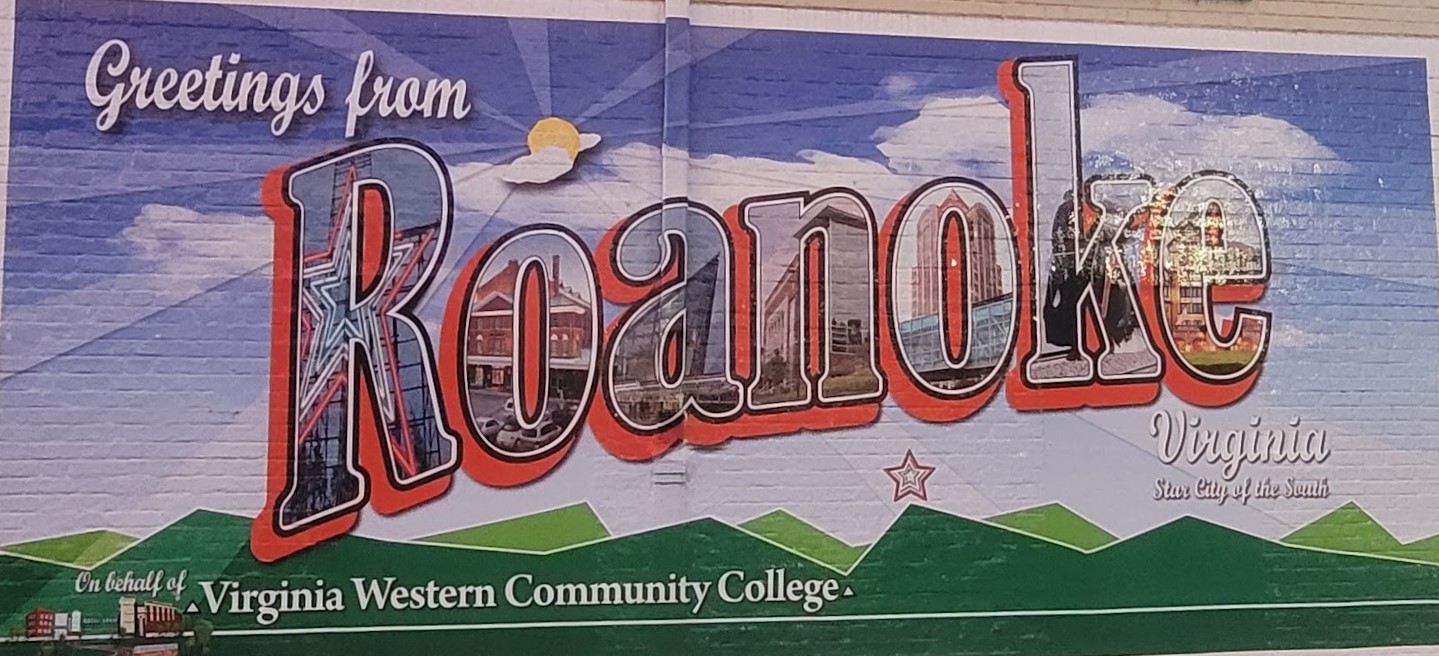 If you looking for an east coast city with all the charm and activities not near the beach, then Roanoke is your destination. There are amble activities between museums, shopping and outdoor opportunities.  One notable hike is McAfee Knob.  This climb is arguably the most photographed point along the AT.  The climb has an elevation change of 1700 during the 3.9 mile each way trek.   There are 2 options to take for the first 2.6 miles.  One is a fire route for vehicles so the climb is an open dirt road the other is more advanced.  Make yourself a picnic and spend some time enjoying the view.  This trail is one of the famous Triple Crown of VA.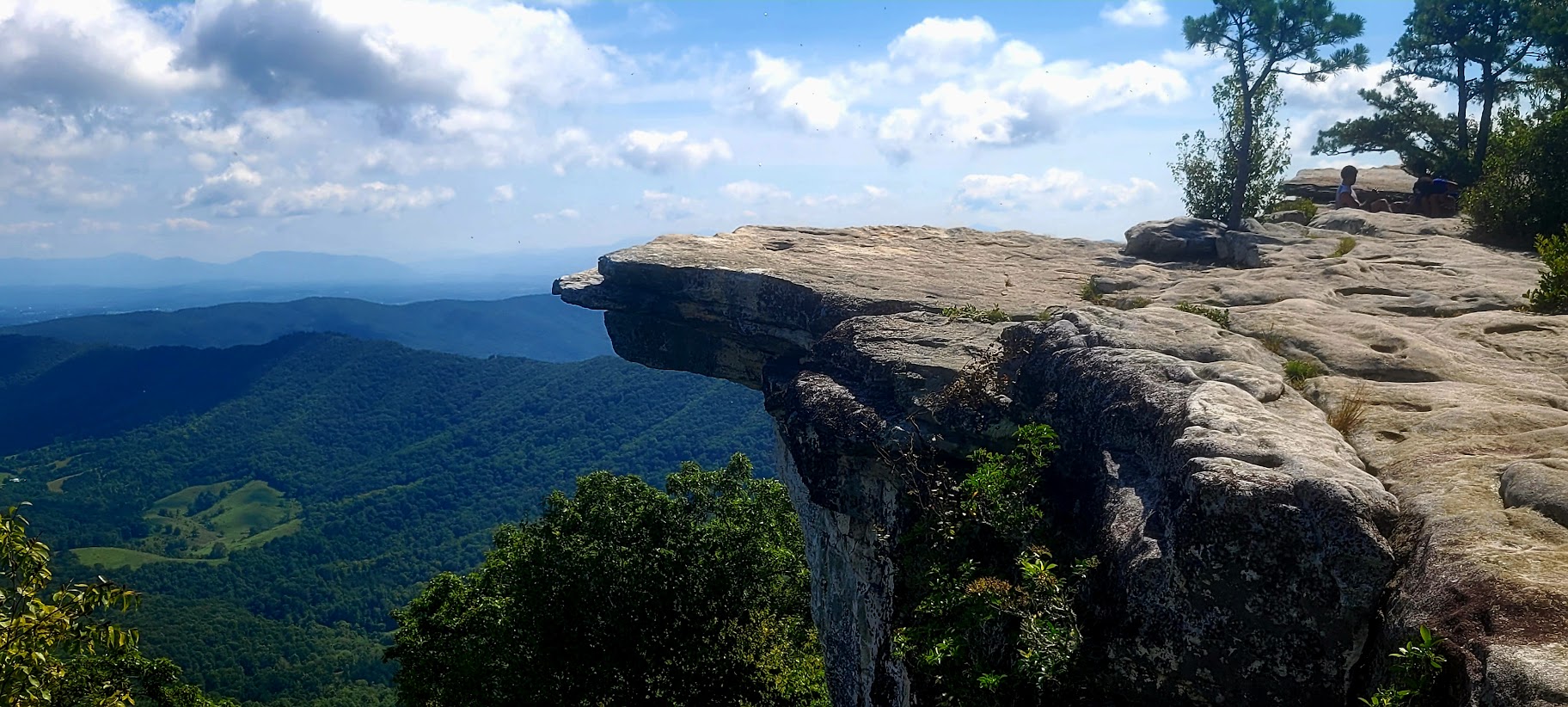 Another unique fact about the city is that its original name was "Big Lick," but it changed to Roanoke in 1882 when the residents voted for the name change. Legend has it that some residents feared the name "Big Lick" would deter potential investors and tourists, prompting a conspiracy to change the city's name overnight.
The city of Roanoke has the old city charm with new amenities. Fun fact the city is known as the "Magic City" because of its rapid growth. The town has the the oldest continuously operating open-air market in the Commonwealth, which started in 1882. Also at Mill Mountain Star, is the world's largest freestanding illuminated man-made star.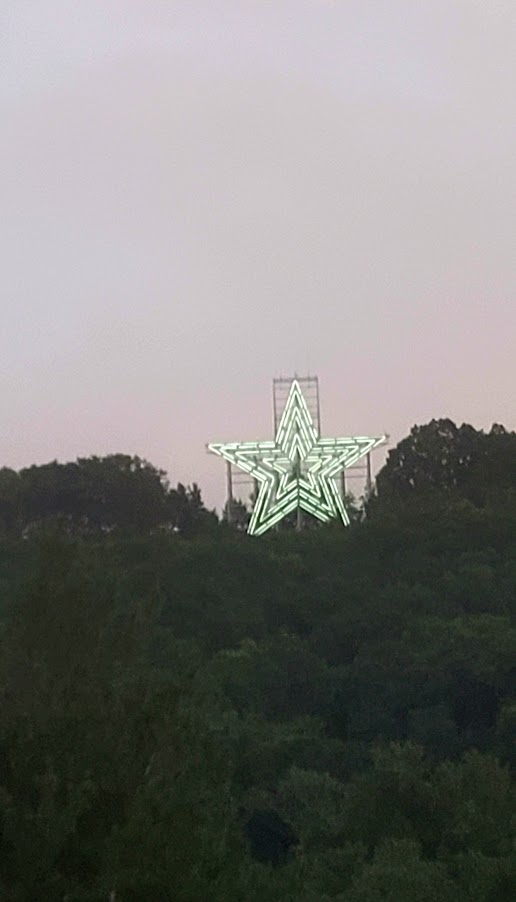 The idea for the Roanoke Star was conceived by John B. Fishburne Sr., the owner of the Roanoke Merchandise and Produce Company, in the late 1940s. Fishburne's vision was to create a prominent illuminated star that would serve as a symbol of hope and progress for the city of Roanoke. The construction of the star began in 1949, and it was completed and lit for the first time on December 8, 1949. The star was designed to be visible from far distances, serving as a beacon that could be seen across the Roanoke Valley.
The downtown area is a host to breweries, distilleries, dining and shopping. A dress made from candy is just one of the unique treasures this city has to offer.
There are over a dozen of breweries and distilleries. The Blue Ridge Mountains offers scenic views and a variety of wines for tasting.  I stopped at Big Lick (409 Salem Ave SW)  and had an amazing frozen mojito.   They also have seltzers for the non beer drinking members of your crew.  There are several within walking distance ie. Golden Cactus Brewing (214 5th St SW.)   Included in the trip was a stop at Bradys.  I had a Peach Bourbon and it was on point.   This gem is located at  (711 Pocahontas Ave NE.)  I will be back Roanoke.