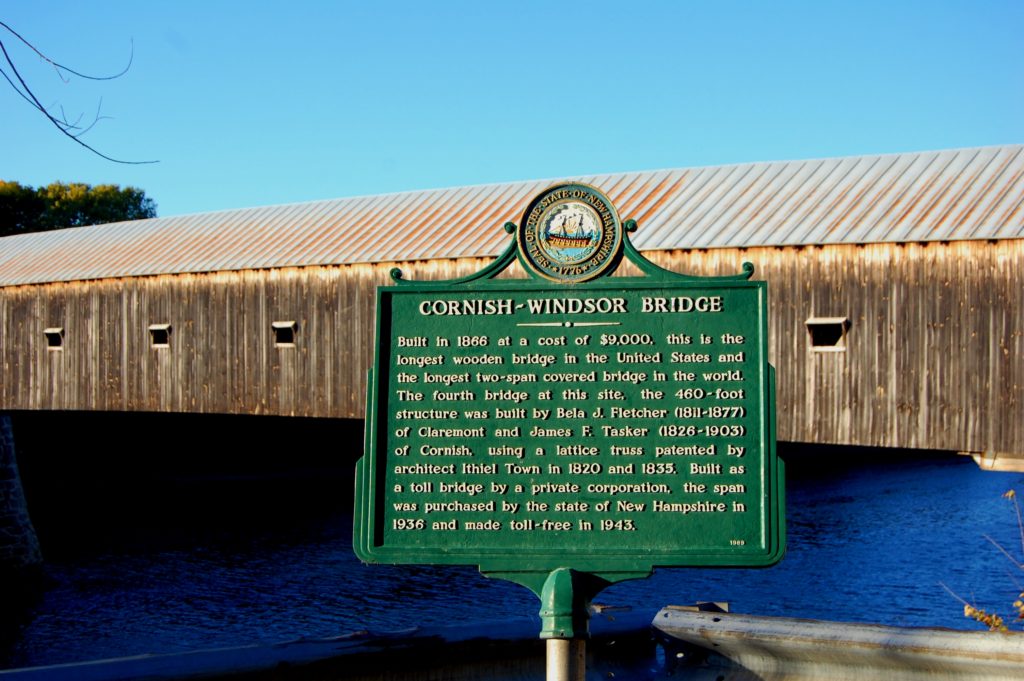 The Cornish-Windsor bridge is over the Connecticut River between Cornish, New Hampshire and Windsor, Vermont.

It was the longest covered bridge still standing in the United States until the Smolen–Gulf Bridge opened in Ohio in 2008. It is however still the longest wooden covered bridge.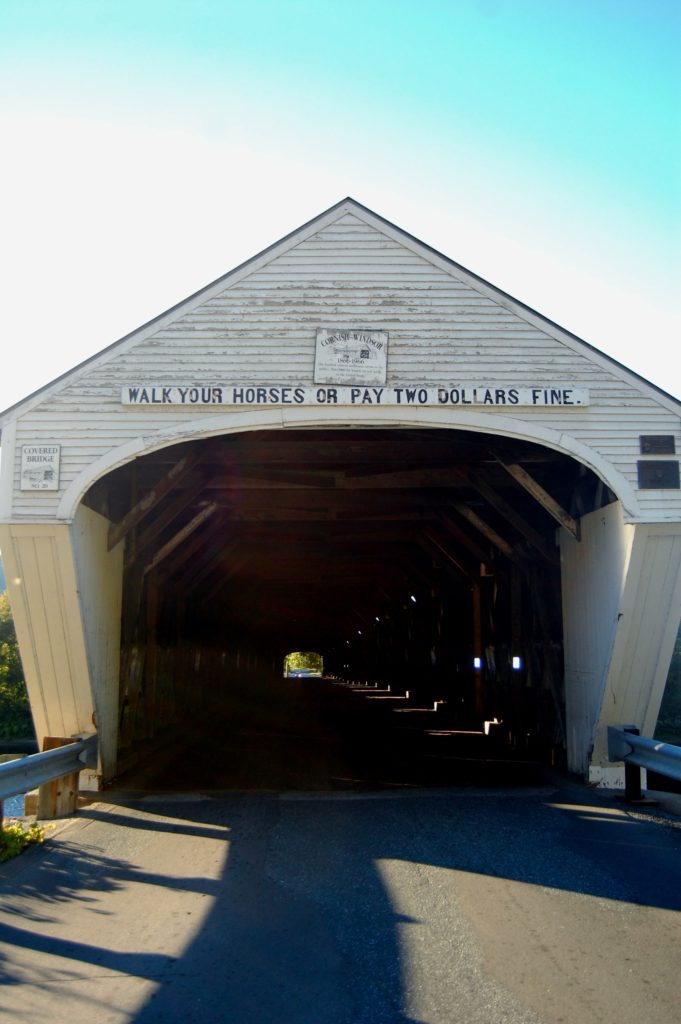 There were three bridges previously built on this site in 1796, 1824 and 1828. The bridge was repaired in 1989 totaling $4,450,000 and was opened to traffic on December 8, 1989.  The Cornish-Windsor Bridge is listed on the National Register of Historic Places.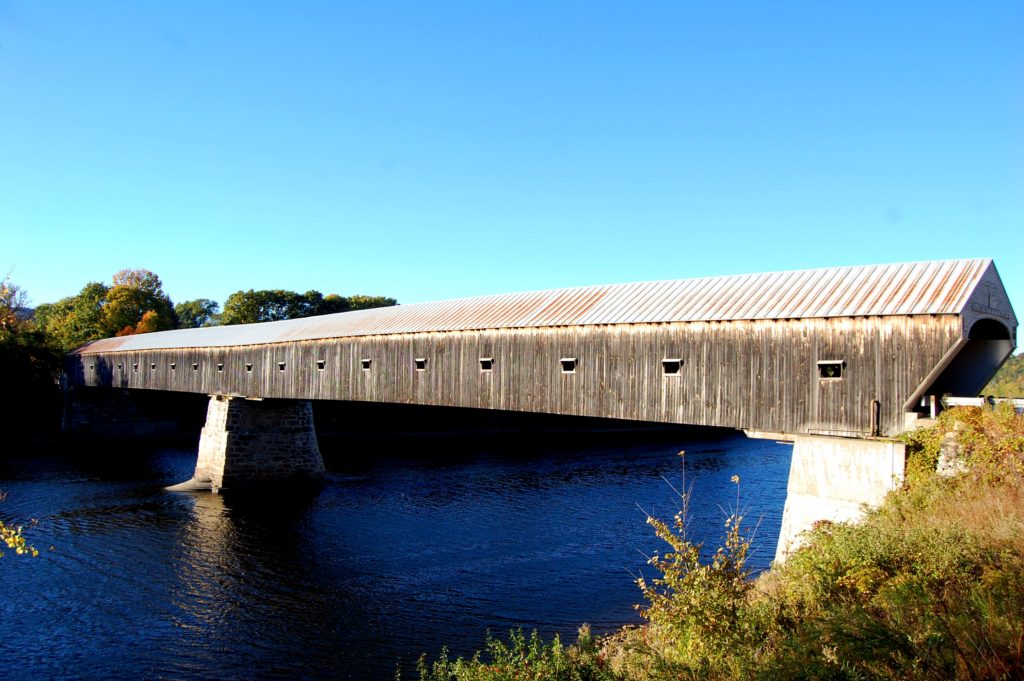 Location: Bridge St, Cornish, NH 03745
Lat. / Long.: N 43.473686 W 72.3839049
Traffic Allowed: Vehicles
Built in: 1866
Length (feet): 453
Truss Type: Town