Nothing is more midwest than doing a polar plunge.  Yes all the cool kids are doing it.  We decided this year to jump into a pool vs Aquia Landing or the lake.  Some of my favorites sayings about taking the plunge:
Best in snow
Unofficial blue man group
Best in snow
Frosty flakes
Ice ice babies
Shock and thaw
Up to snow good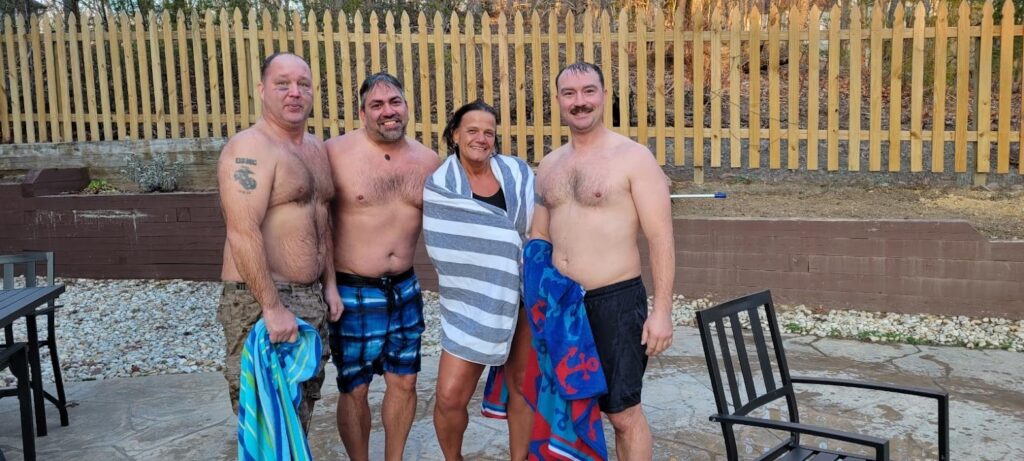 My research of who started this idea led me to Bernarr McFadden.  He was a fitness expert who thought dipping into cold water regularly would invigorate your body in a healthy way.   In 1903 he founded a polar bear club in Coney Island.  They still have their annual polar plunge New Year's Day.    Cheers to starting out the new year with a titillating day with friends.