White's Ferry is a cable ferry service for cars, bicycles, and pedestrians across the Potomac River near Leesburg. White's Ferry is located at 39°9′17.26″N 77°31′13.50″W.  The ferry is named after the confederate Civil War General Jubal A. Early.  At the peak of the ferries there were 100 now this is the only cable ferry in service.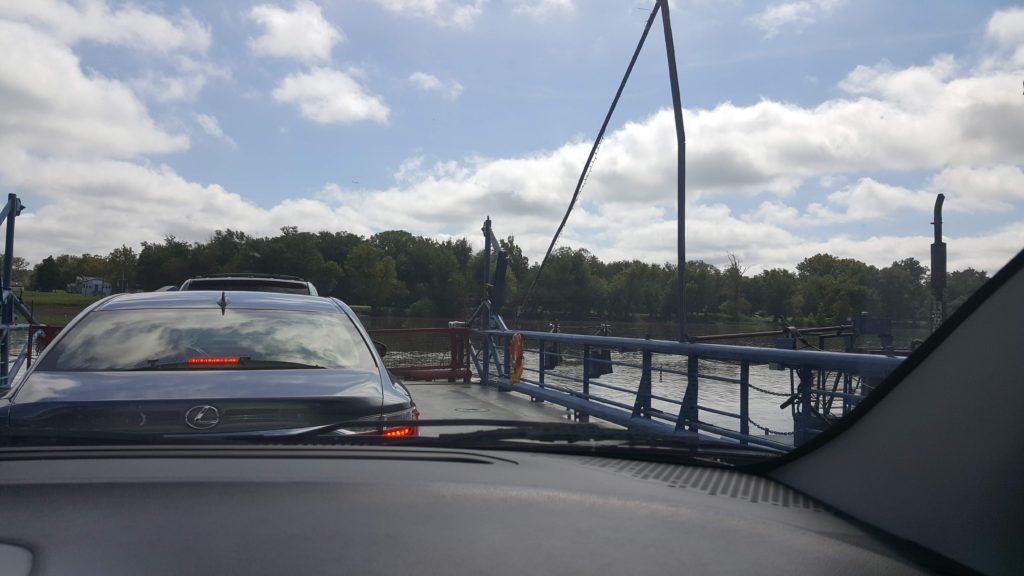 This is a small ferry holding a max of 24 cars. The ride is quick around 5 minutes to cross and a couple of minutes to load and unload.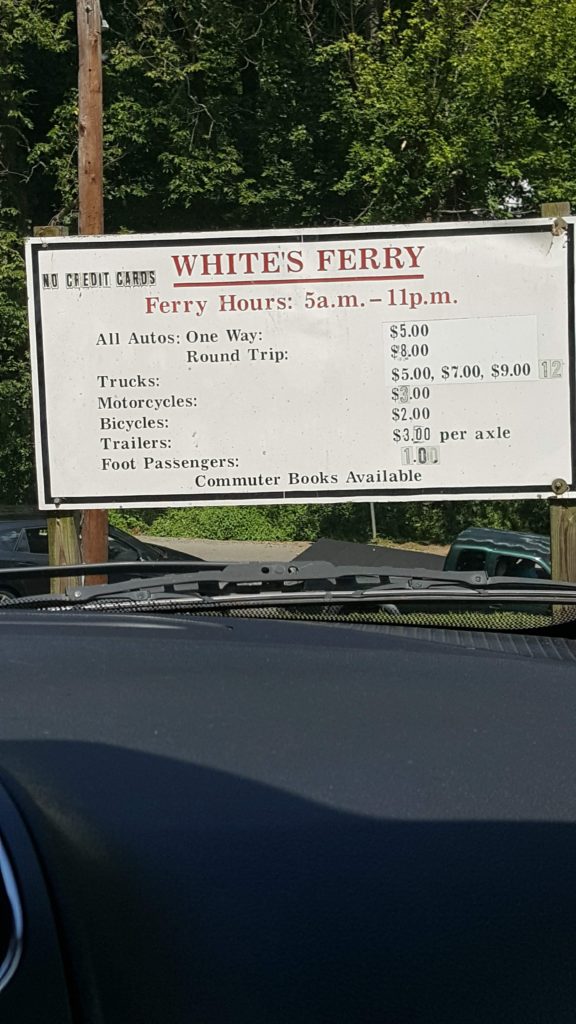 The cost for a one way car is $5 or $8 for a round trip.