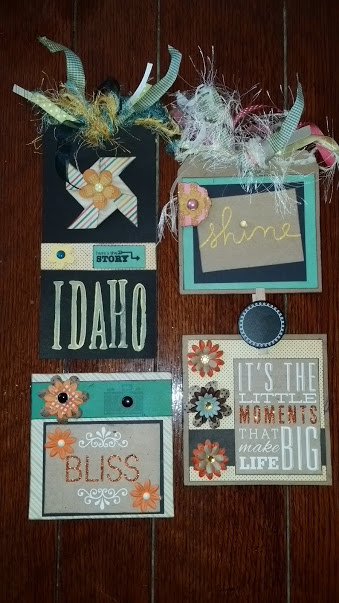 Fun Facts about Idaho:
– Idaho is called the "Gem State", because nearly every known type of gemstone has been found in the state of Idaho.
– Idaho's Capitol Building is the only one in the United States heated by geothermal water. The hot water is tapped and pumped from a source 3,000 feet underground.
– In Idaho law forbids a citizen to give another citizen a box of candy that weighs more than 50 pounds.
– Soda Springs, Idaho is home to the 'Soda Springs Geyser', the only captive geyser in the United States.
I found a variety of free papers, embellishments and other misc digital goodies from Pinterest, Shabby Princess and Just Jamee.  This collage is in my office to brighten my day with fun sunshine.  I do not usually create in gray and yellow so this was fun stepping out of my creative element.