Shall I compare thee to a summer's day?
Thou art more lovely and more temperate.
Rough winds do shake the darling buds of May,
And summer's lease hath all too short a date.
Sometime too hot the eye of heaven shines,
And often is his gold complexion dimmed;
And every fair from fair sometime declines,
By chance, or nature's changing course, untrimmed;
But thy eternal summer shall not fade,
Nor lose possession of that fair thou ow'st,
Nor shall death brag thou wand'rest in his shade,
When in eternal lines to Time thou grow'st.
So long as men can breathe, or eyes can see,
So long lives this, and this gives life to thee.
William Shakespeare – 1564-1616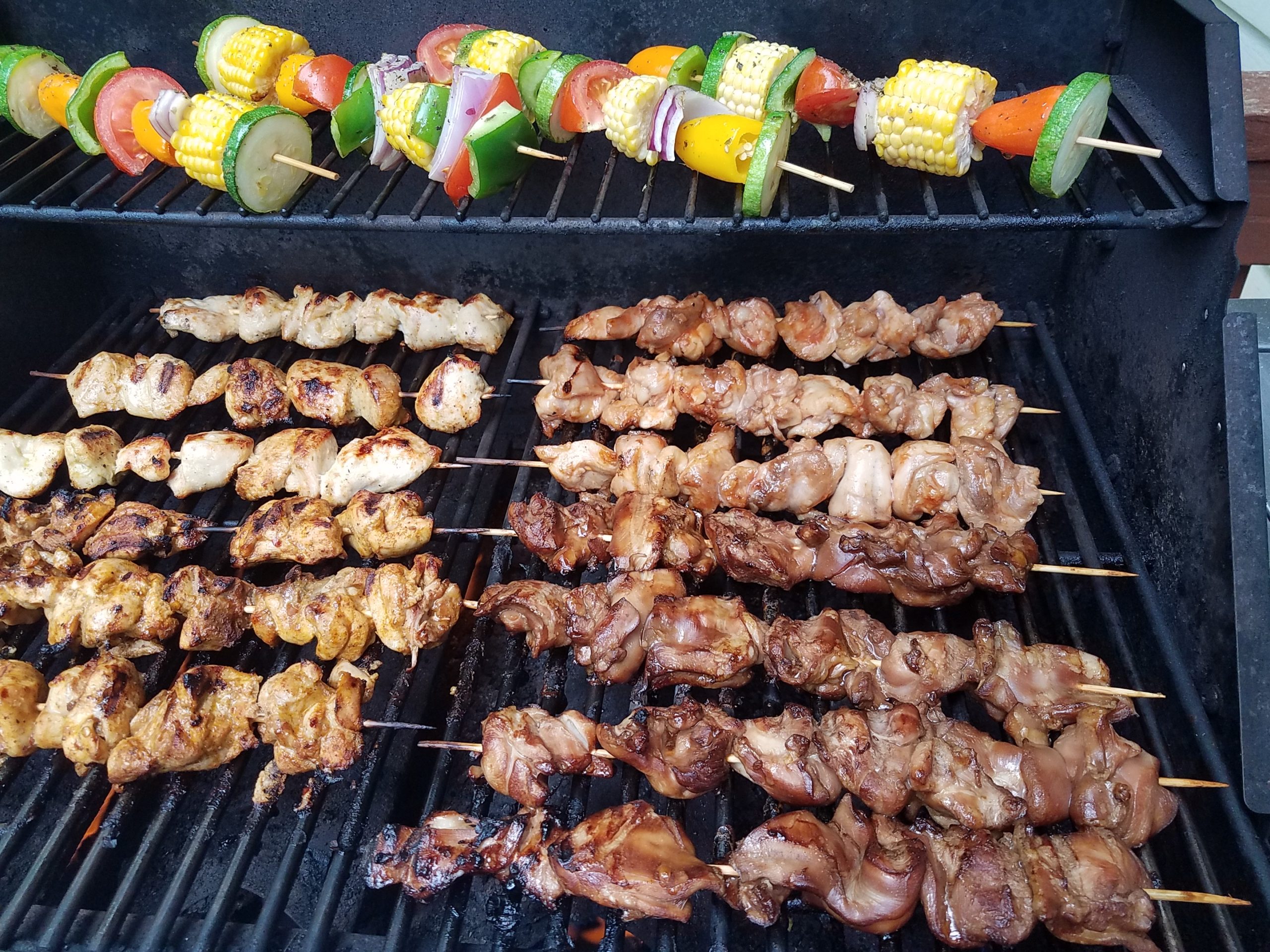 We have been spending most of May on the deck grilling and playing with my new toy a smoker. Thanks to my well versed neighbor Keith for recommending the equipment and sharing his techniques.  We have been having a blast with charcuterie boards.  I made a fruit /veggie salad and served it on my granite board.  The salad has remarkable flavor.  I made a slightly modified version of this salad. I used pecans vs pine nuts, added sweet peppers along with dried apricots in addition to fresh ones, used mozzarella vs burrata. I doubled the amount of cherries because they are my favorite.
|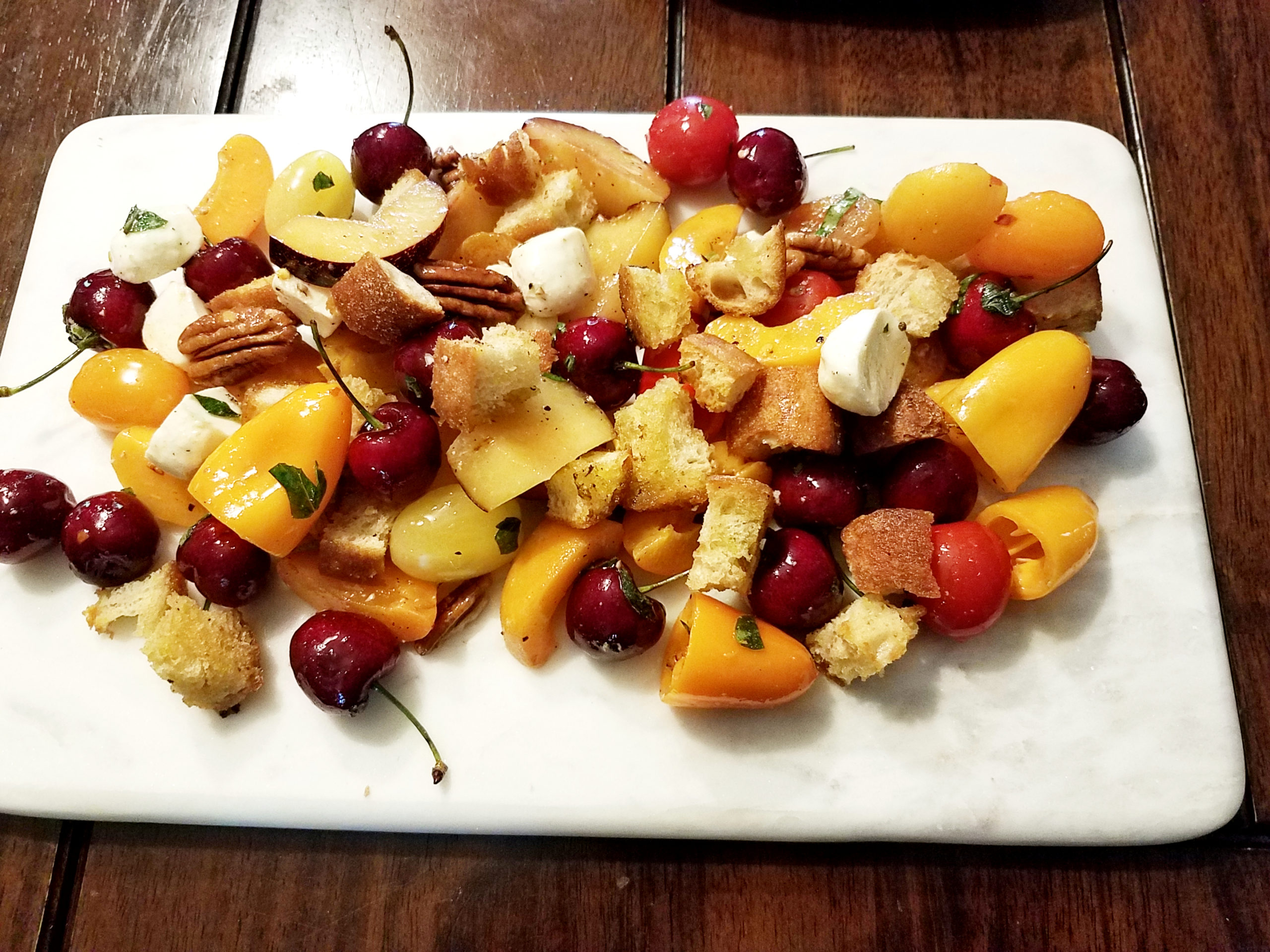 We gather after they brew crew finishes chasing the dimple.  The stories and side bets and framed dollars hilarious.   This is the epitome of harbour living.  A generous gift of patio furniture from the Thompson's has been a true blessing.  We can seat the crew outside while cooking and listening to tunes.  When I purchased the house I envisioned us spending our summer evenings on the shaded upper deck.
My favorite all day affair with this charcuterie board was worth all the effort.  The rough dimensions of this board is 2×3. I found this thick massive accessory at one of the treasure shops in Lucketts VA for only $35.00.   The spread included 2 kinds of plantains, meatballs, 2 feet of flat bread, mini BLAT's, fried pickles and okra, tortellini hors-d'œuvre's, 4 dipping sauces for the bread and meats and cheeses to feed 7.  This is us.