Did you know: Library of Congress is the second-largest library in the world by number of items (164 million+).  The LOC has over 118 million items on more than 500 miles of shelves.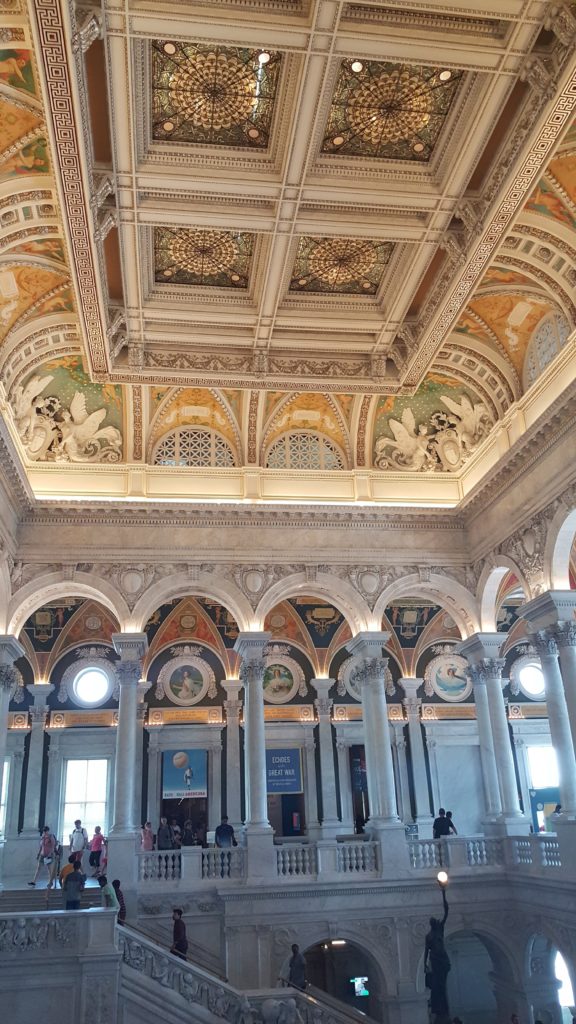 Interesting treasures on display.
The Library of Congress is home to an eclectic collection, with books ranging in size from a tiny copy of "Ole King Cole" to a five-by-seven-foot photo book filled with color images of Bhutan. Some items, like a Gutenberg Bible and a rough draft of the Declaration of Independence, feel right at home in the historic library. Others, like Rosa Parks's peanut butter pancakes recipe, are a bit more unexpected. Additional noteworthy artifacts include Bob Hope's joke collection, George Gershwin's piano, and the contents of Abraham Lincoln's pockets the night he was shot.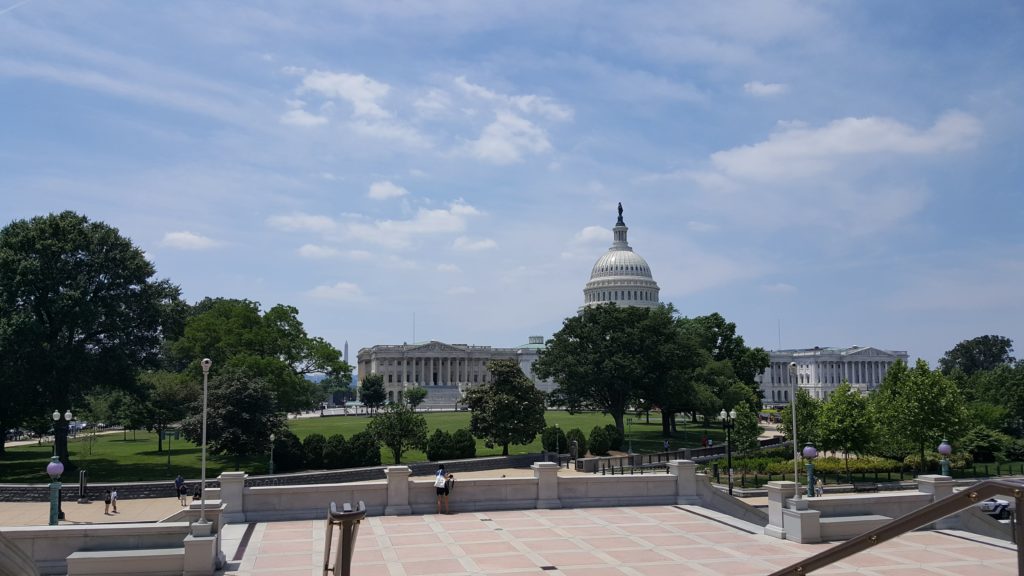 http://mentalfloss.com/article/92655/11-well-read-facts-about-library-congress
Address: 

101 Independence Ave SE, Washington, DC 20540
     8:30 a.m. to 4:30 p.m. Monday through Saturday.