The Hoover Dam is worth a visit. We spent a couple of hours walking over and around this man made structure.  Check some interesting facts about the dam.   This is where Nevada meets AZ.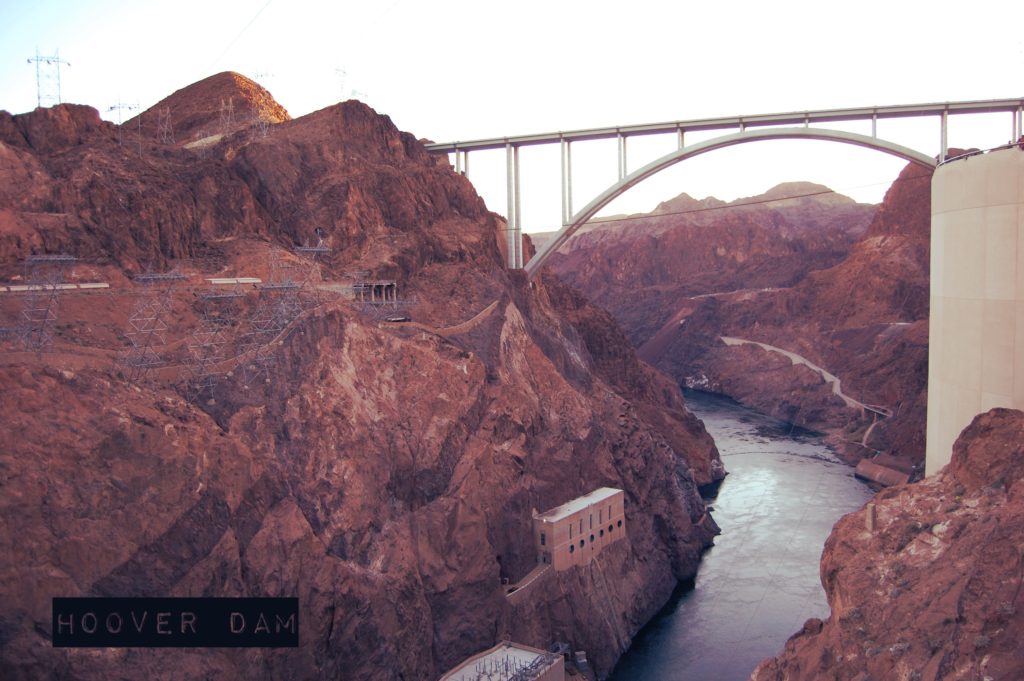 Physically, Hoover Dam is a massive, concrete arch-gravity dam, 660 feet thick at its base and wide enough at its crest that traffic on old U.S. 93 coursed right over its top. Some 726 feet in the canyon below, or the equivalent of a 60-story building, the Colorado River lies tamed behind this great concrete wedge, its base as wide as two football fields are long.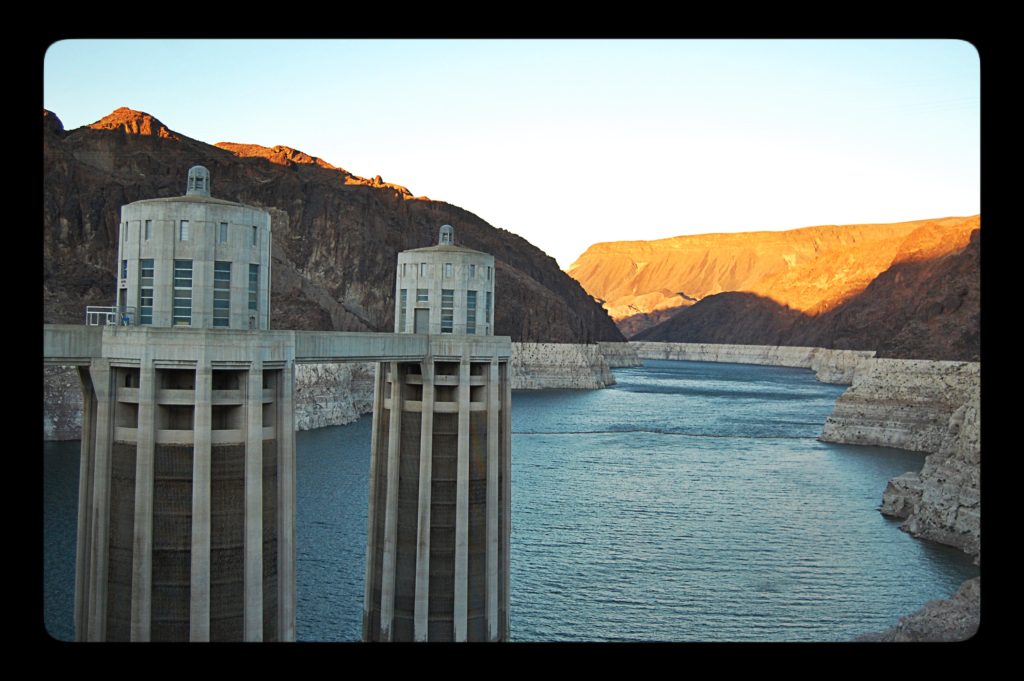 On December 21, 1928, President Calvin Coolidge signed an act authorizing the Boulder Canyon Project, so named because a study originally had recommended the Boulder Canyon of the Colorado, not the nearby Black Canyon, as the site of the dam. On July 3, 1930, then-President Herbert Hoover signed the first appropriation bill. It was during dedication ceremonies on September 17, 1930, that Secretary of the Interior Ray L. Wilbur, while driving a silver spike for the railroad spur that would run to the construction site, announced that the name of the colossal structure was to be Hoover Dam. However, the soon-to-be-elected Democratic administration of Franklin Roosevelt continued to use the name Boulder Dam. It wasn't until April 30, 1947, that a resolution of Congress made Hoover Dam the official name.