We went to the Redskins Giants game. 
Giants 41 FINAL OT 35 Redskins
We took the metro into the Morgan Boulevard Station is located on Garrett Morgan Boulevard.  This will bring within a 1-mile walk to the stadium located at 1600 Fedex Way, Landover, MD 20785.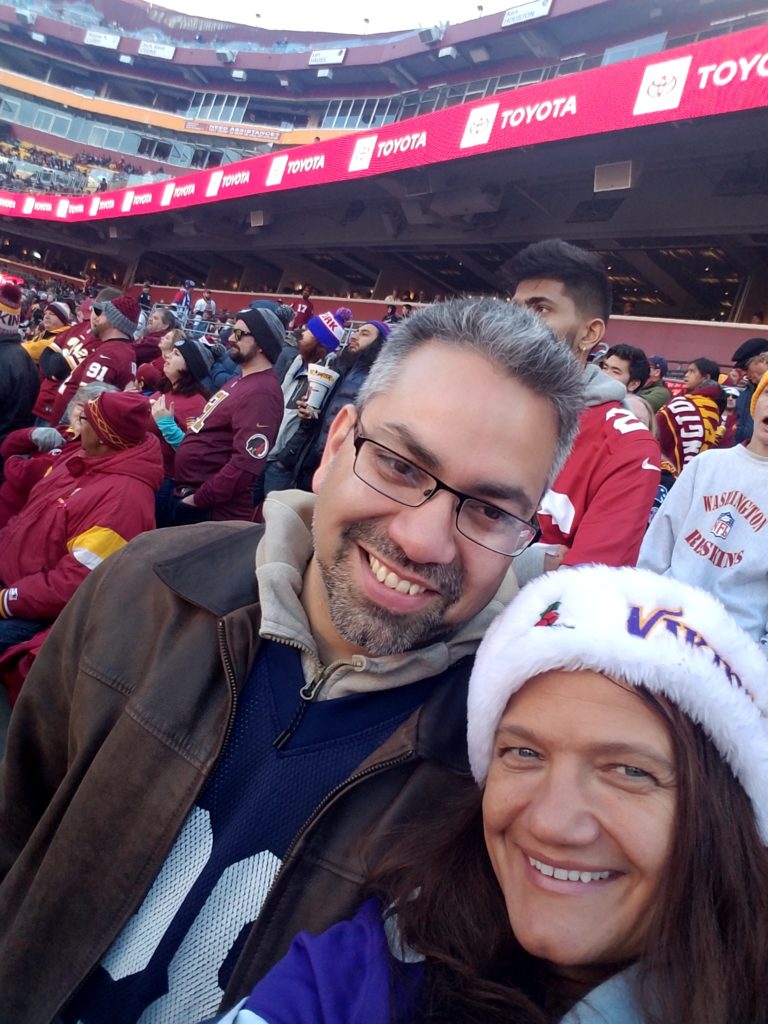 Fun facts about the stadium.
The stadium is located on a 200-acre site and is the largest in the NFL with 91,704 seats. FedEx Field is one of just two stadiums with three tiers of luxury suites, a total of 243.