Chinatown is a small historic neighborhood of Washington, D.C.
The area was mostly populated by German immigrants however Chinese immigrants began migrating to the area in the 1930's after being displaced from the original Chinatown along Pennsylvania Avenue.
Alleged member of Abraham Lincoln assassination conspiracy. Born Mary Jenkins in 1820 in Waterloo, Maryland. Mary Surratt has the dubious distinction of being the first woman executed by the U.S. government. She was hanged for treason in 1865.
According to Wiki:
After Lincoln was murdered, Surratt was arrested and put on trial the following month, along with the other conspirators. She was convicted primarily due to the testimonies of Lloyd, who said that she told him to have the "shooting irons" ready, and Louis J. Weichmann, who testified about Surratt's relationships with Confederate groups and sympathizers. Five of the nine judges at her trial asked that Surratt be granted clemency by President Andrew Johnson because of her age and sex. Johnson did not grant her clemency, though accounts differ as to whether or not he received the clemency request. Surratt was hanged on July 7, 1865 and later buried in Mount Olivet Cemetery. She has since been portrayed in film, theater and television.
Read more about her story at:
http://www.surrattmuseum.org/mary-surratt
Her house is now a restaurant pictured above.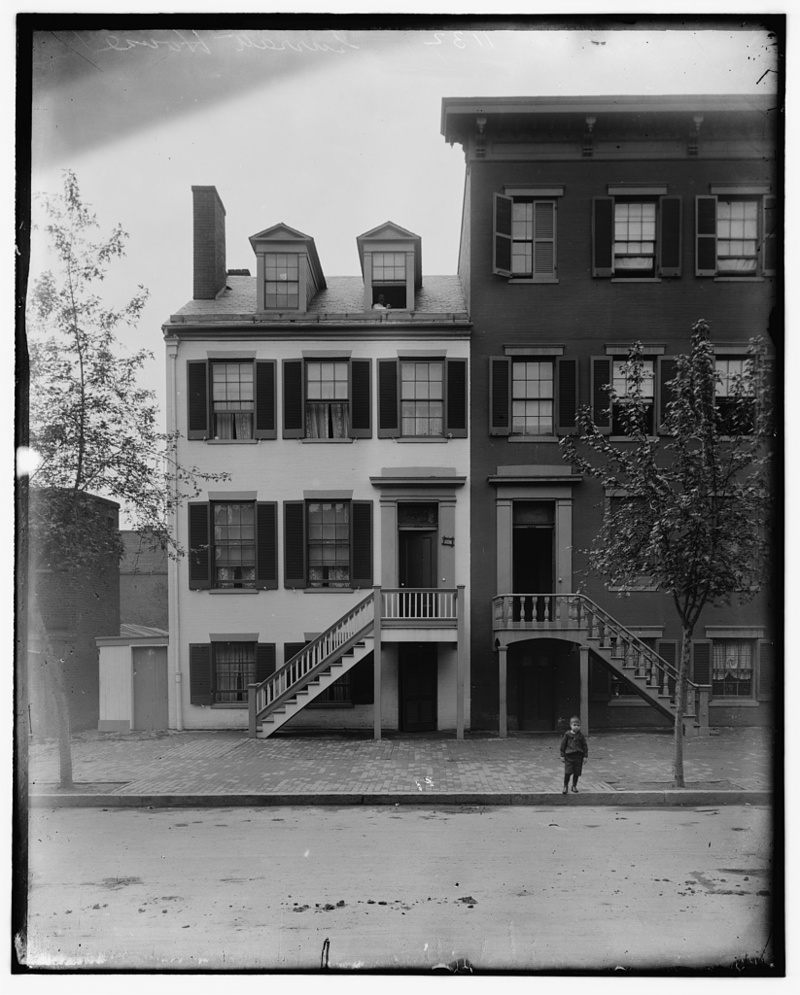 Other popular attractions include:
Capital One Arena
National Portrait Gallery and Smithsonian American Art Museum
Washington Convention Center
German cultural center Goethe-Institut
Marian Koshland Science Museum.
Best places to eat:
https://www.tripsavvy.com/restaurants-near-chinatown-in-washington-dc-1038456