Arcosanti is a projected experimental concept of community living in Yavapai County an hours drive north of Phoenix. The creative concept was designed by the Italian-American architect, Paolo Soleri (1919–2013).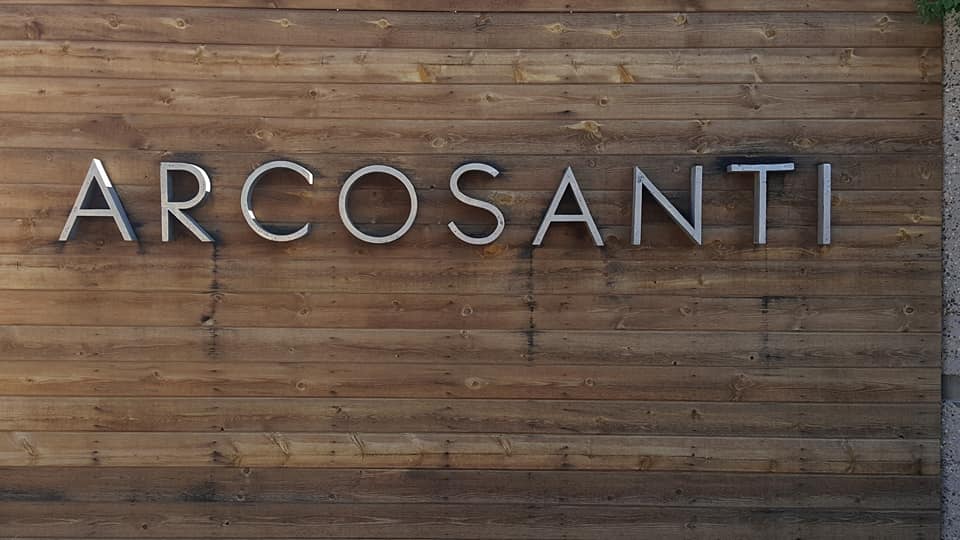 He broke ground and started construction in 1970, to show the world his vision of an urban community.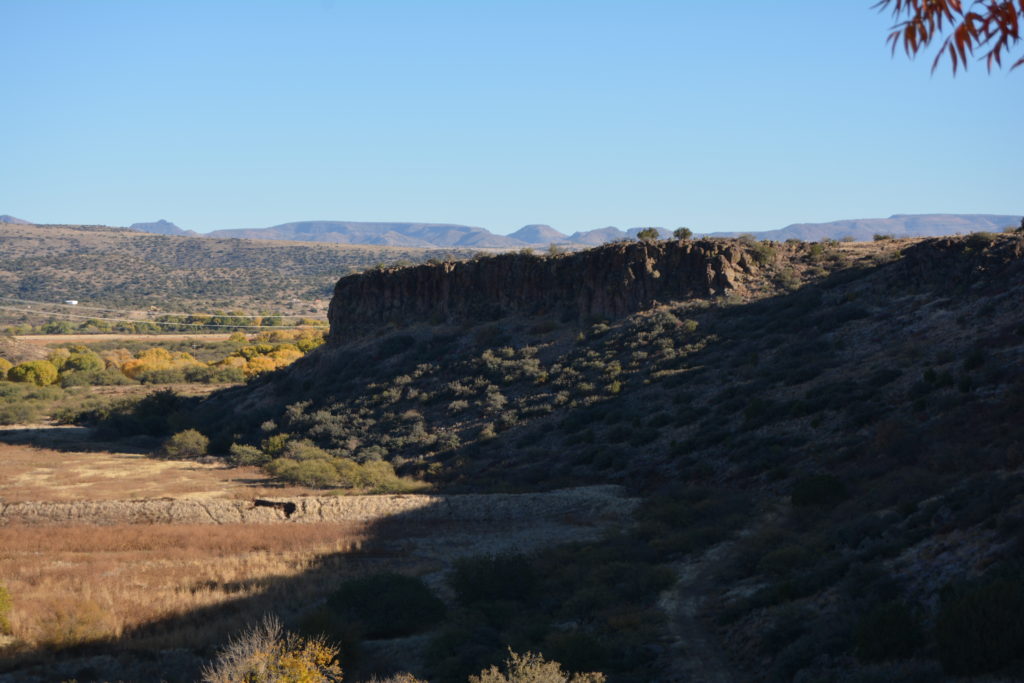 His goal was to improve the quality of living while minimizing the destruction of earth.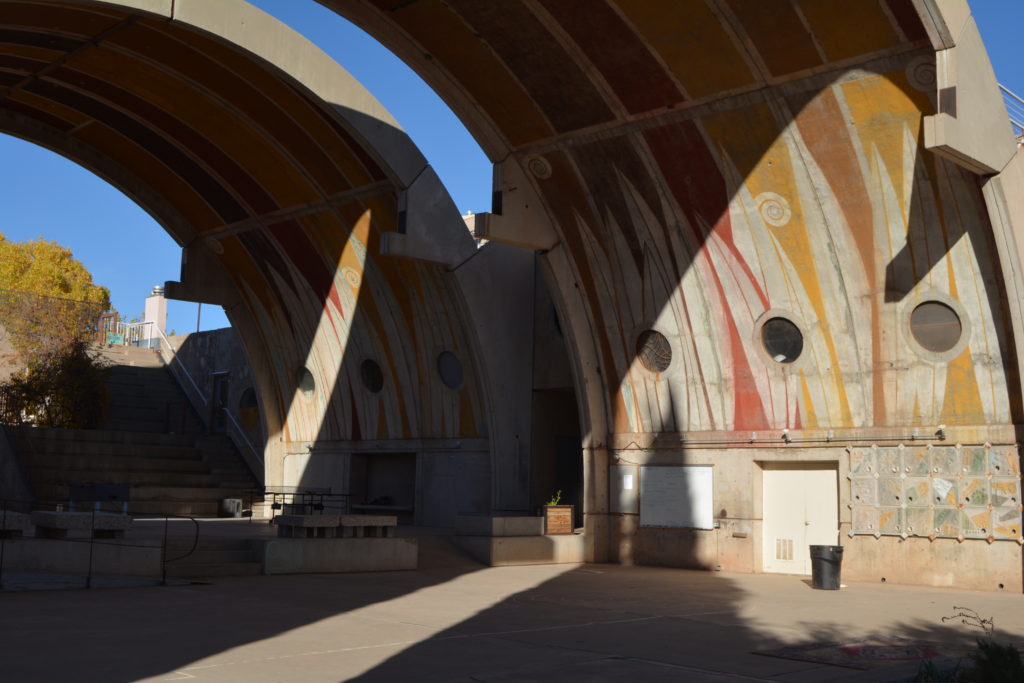 Newsweek magazine in 1976 voted his creation as "the most important urban experiment undertaken in our time".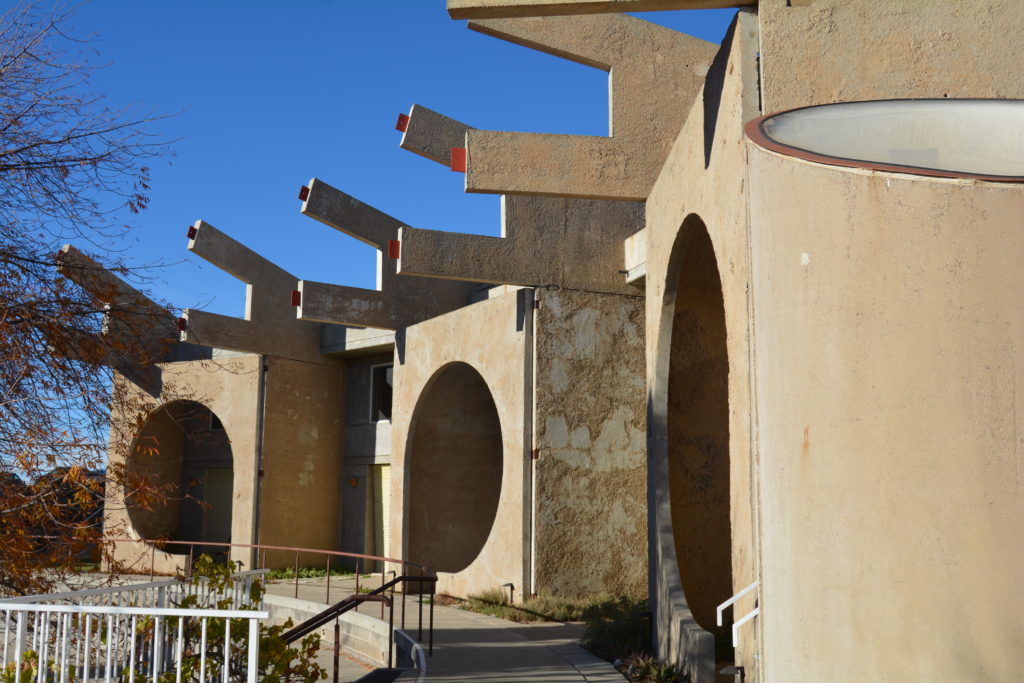 Some of the interesting features of the city is the grey matter water system. This new system is under construction.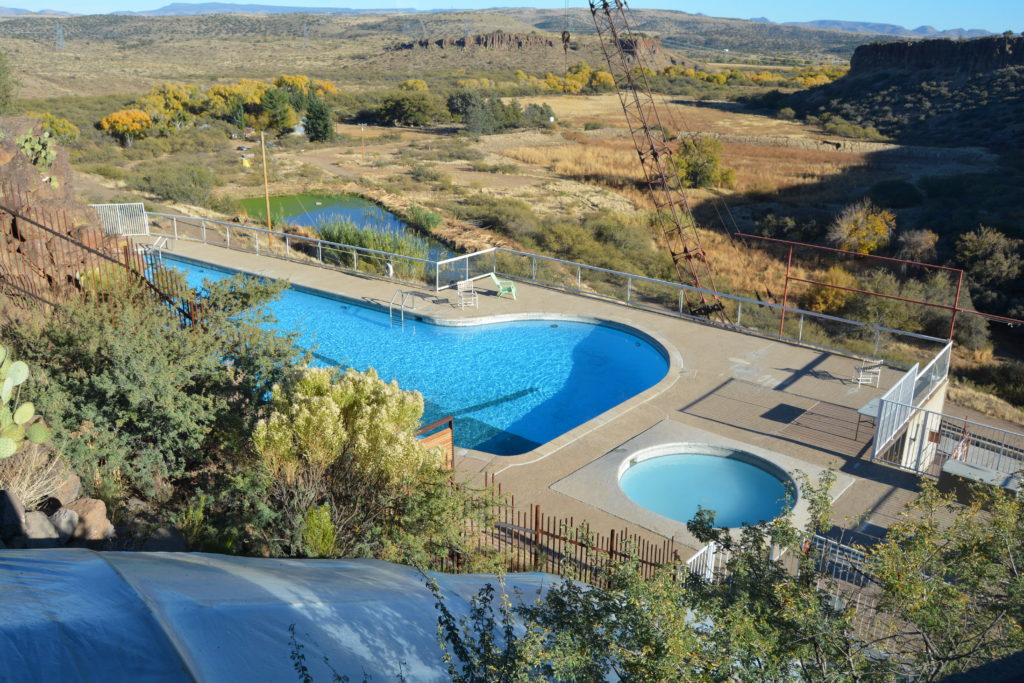 One can be a guest for a small fee to rent the guest room, sky suite or dorms. The fee includes breakfast.
There is a shop to purchase interesting one of a kind art and have a snack. The view in the restaurant and shop will not disappoint.
Take a tour and capture the unique designs of the arches and creative use of 25 acres of the 4,060-acre land preserve.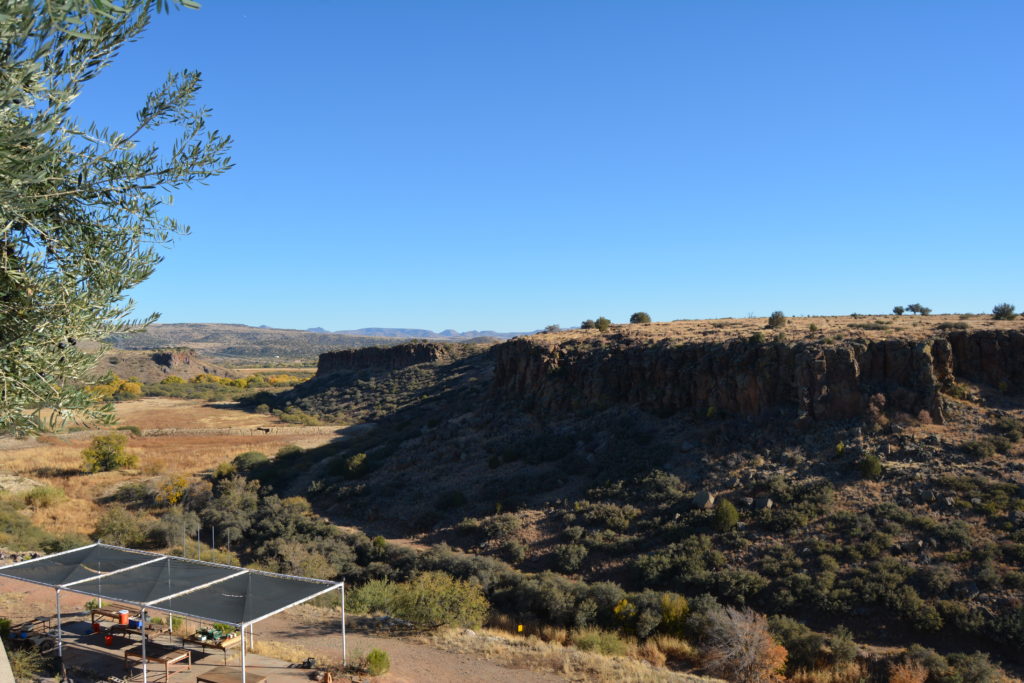 We took Star Wars figures and were practicing with perspectives.  Plan on 2-3 hours if you want to take a tour, photos and have a snack.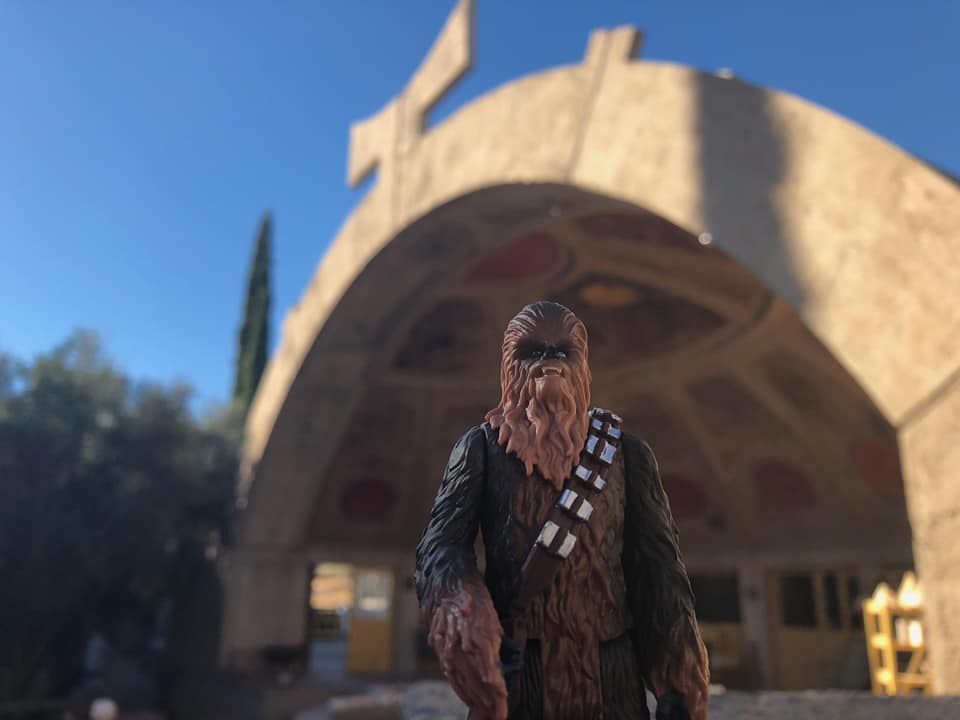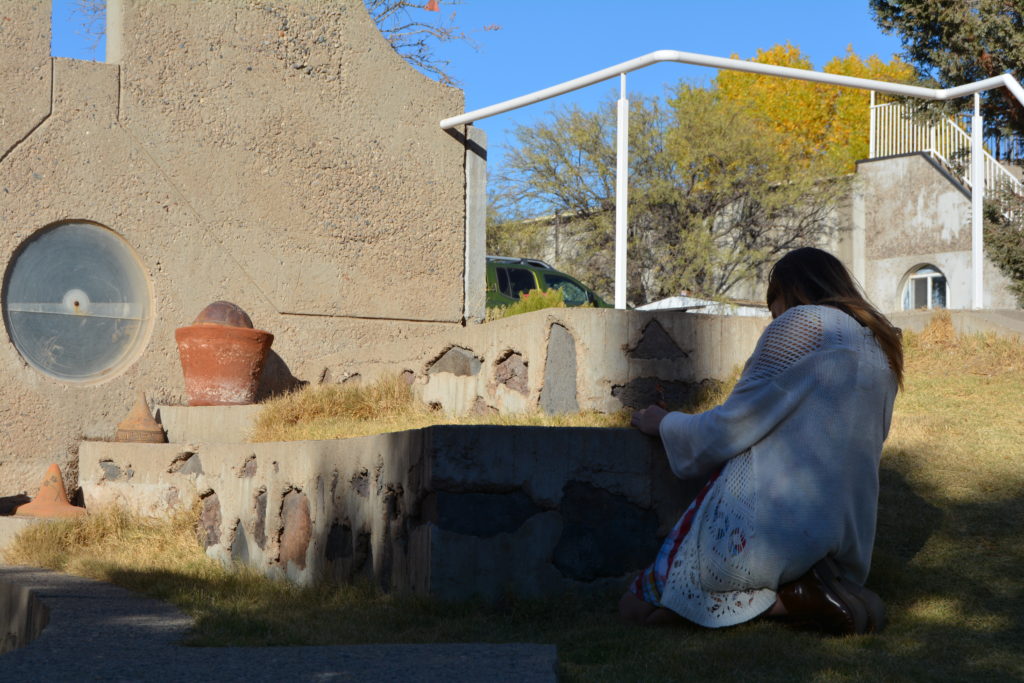 The site is open 9 am to 5 pm for visitors.
The street address: 13555 S. Cross L Rd. Mayer, AZ 86333