A weekend of my favorite lower Manhattan activities. I would be diagnosed with writers block if I had to list my true and only 10 lower Manhattan favorites. Trekking around includes ferries, trains and some comfortable walking shoes.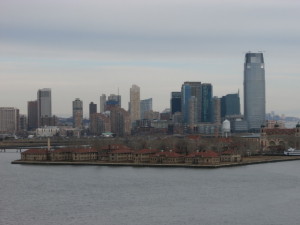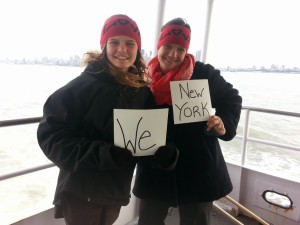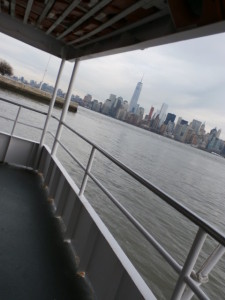 The ferry to our statue of liberty is the perfect vessel for picture taking. I catch it from NJ located at 200 Morris Pesin Dr, Jersey City, NJ 07305. (201) 915-3402 The roads are loosely marked but so keep an eye out for the turn. In regards to tickets to highest access of our lady liberty you must book months in advance during the holidays. If your day or time is full, check back frequently as tour availability changes. Calling their customer service center will not award you a spot on a wait list so check their online ticket portal often.
Ellis Island has that hair rising sense of history. Spend a few hours losing yourself in our nation's history. This building has seen millions of our ancestors stand in the very same hallways filled with anticipation of a better life for their future generations. With every visit I leave with new information. For those of us interested in genealogy this is the location to start preparing your Ancestor Hunt. Travel is about the gorgeous feeling of teetering in the unknown.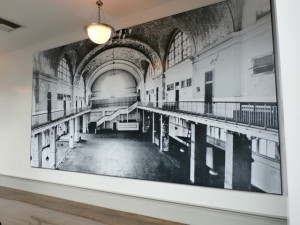 Grand Central Terminal
The city underground. The commuter rails cover 48 acres and has 44 platforms, more than any other railroad station in the world. GCT platforms, all consist of 41 tracks on the upper level and 26 on the lower, however the total number of tracks along platforms and in rail yards exceed 100. Visit the NY Transit Museum Gallery and Store. Try this acoustical "whispering gallery" located off the ramps outside the Oyster Bar. 89 E 42nd St is the mecca of people gazing.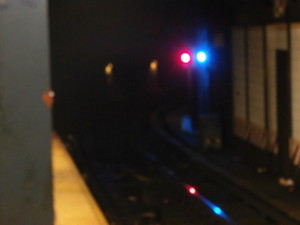 Walking across the Brooklyn Bridge.
The Brooklyn Bridge opened in 1883. At the time, it was the longest suspension bridge. For several years after its construction, the Brooklyn Bridge was the tallest structure in the Western hemisphere. The original toll for crossing the bridge was one penny. We crossed in December and windy does not describe the velocity of the cold force hitting you in the face. Completely worth it.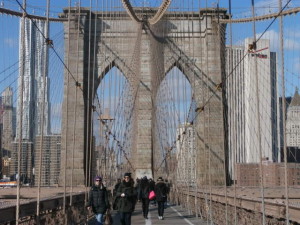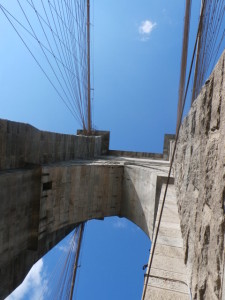 9-11 Memorial
The walk from the bridge a doable stroll to the memorial. I went to New York in October 2011 and was gobsmacked at the devastation. The rubble was still smoldering and the gutted area possessed an overwhelming sadness. Today the memorial stands but the sadness still remains. My heart is still heavy for those who never came home that fateful day. Never forget.
Anne Frank Museum
Born on June 12, 1929, Anne Frank was a German-Jewish teenager who was forced to go into hiding during the Holocaust. She and her family, along with four others, spent over two years during World War II hiding in an annex of rooms above her father's office in Amsterdam.
44 Park Pl, New York, NY 10007 (212) 431-7993
A / C train to Chambers Street
E train to World Trade Center
2 / 3 train to Park Place
R train to City Hall
4 / 5 / 6 train to Brooklyn Bridge
Hours
Tuesday – Saturday 10:00 am – 5:00 pm
Closed Sunday, Monday and holidays.
See the facsimile of Anne's own red plaid diary. Her writing style and creativity is worthy of your time. There is a short video clip of her leaning out a window. The blight of this youthful soul represents the story of many.
Take a short walk after touring the museum and stop at the Amish Deli.
Amish Market Tribeca 53 Park Pl Hours of Operation 6:00AM – 9:30PM. Grocery, Salads, Sandwiches and brick oven pizza. Pick a seat facing Broadway and watch Au fait cinema of Giovanni da Verrazzan efforts. The residents and visitors are a brimful of theatrics.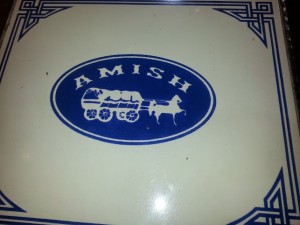 Friends
Tour of all locations famous. Want to spend a month finding all those familiar big screen locations then this is your treasure ground. I picked one of my favorite sitcom Friends and went location used as Central Perk. My husband was a good sport about the train ride and short walk just to take a photo of a building that has a different awning 199 Lafayette Street in the SoHo. I admit I had to bung him a little with the promise a happy hour well worth the trek.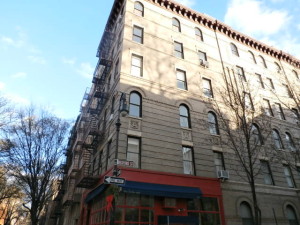 We ventured a above the lower line to Central Park.
If you have never explored the park, put this on your bucket list. Central Park is nonpareil to any other park I have visited. Have a weeks vacation? Central Park offers 7 days of entertainment planned for you. The park sprawls across 843 acres, covering about 3.5 square miles. Visit over the winter holiday and find the "secret" Christmas tree. Hidden is a Christmas tree where people go to hang memorabilia of pets who have bridged. Legend has it they store the ornaments every year and decorate the tree. We all know that if items were left up year round someone would filch them. Besides the dishy joggers, the park, picnics, carousel ride, zoo and Shakespeare Garden the park offers entertainment for just about everyone. A ride in a horse drawn carriage in the park snuggled in blankets is a must do on my list.